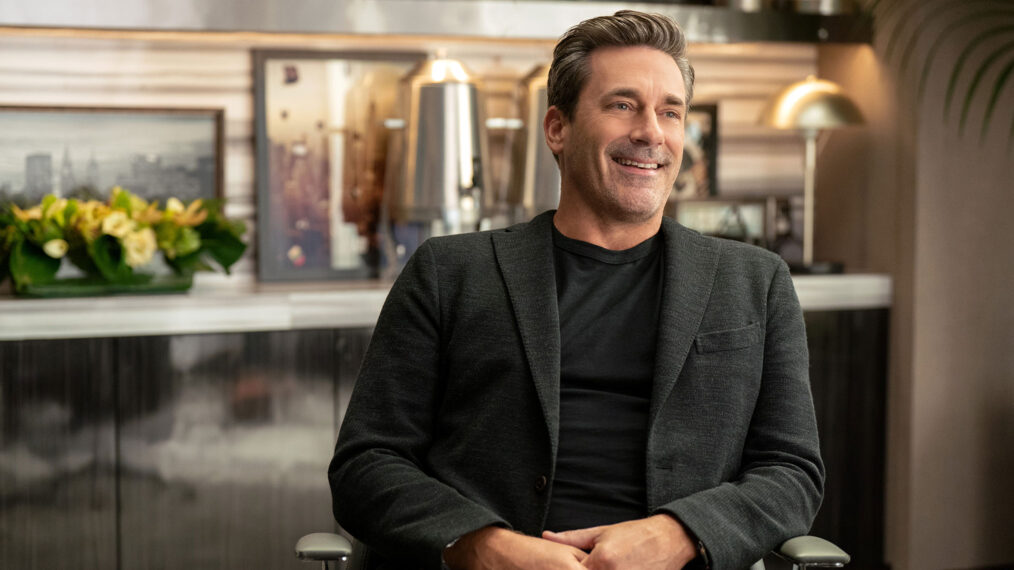 With the new season of The Morning Show comes a batch of new characters all set to make changes at UBA.
The Morning Show Season 3 premieres Wednesday, September 13, on Apple TV+. Jennifer Aniston and Reese Witherspoon return as Alex Levy and Bradley Jackson, following Steve Carell's Mitch Kessler exiting the series in tragic, dramatic fashion in the Season 2 ender.
As the Season 3 logline teases, "the stakes are high as the future of the network is thrown into question and loyalties are pushed to the brink when a tech titan takes an interest in UBA. Unexpected alliances form, private truths are weaponized, and everyone is forced to confront their core values both in and out of the newsroom."
TV Insider Magazine got an exclusive look into each newcomer for our September 2023 cover story (see below), and these characters are sure to make waves.
On the returning character side, Billy Crudup's Cory Ellison will be up to his usual wild business dealings in the new installment, and Mark Duplass's Chip Black will continue to work closely with Alex as she stars in Alex Unfiltered Season 2, the series they concocted while Alex was quarantined at home and battling a gnarly bout of COVID.
Alex is more than healthy in Season 3 — she's thriving. And she'll have to contend with the chemistry shared with Jon Hamm's Paul Marks. As for Bradley, her ex, Laura Peterson (Julianna Margulies), will also be back. And the biggest (welcome) change for Bradley: She's leading UBA's nightly news.
Below, executive producer/director Mimi Leder explains how each new character in The Morning Show Season 3 fits into the narrative.
The Morning Show, Season 3 Premiere, Wednesday, September 13, Apple TV+
For in-depth, reported coverage devoted to streaming shows, including The Morning Show, from the publishers of TV Guide Magazine, pick up TV Insider's September issue, currently on newsstands, or purchase it online here. You can also subscribe to TV Insider Magazine here now.