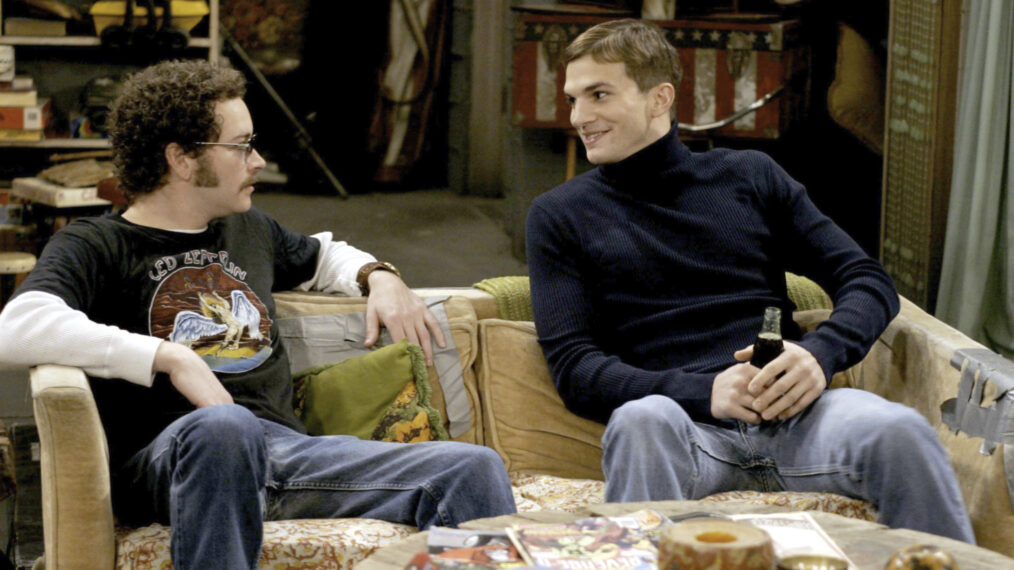 Danny Masterson's sentencing this week apparently isn't stopping reruns of the Fox sitcom That '70s Show, in which the actor played Steven Hyde.
On Thursday, September 7, Masterson was sentenced to 30 years to life in prison after being convicted this May of raping two women in 2003.
Despite those crimes — which the actor still denies — reruns of That '70s Show are still available on the streaming service Peacock and the digital network Laff, and episodes are available for purchase on Amazon, The Hollywood Reporter notes.
Meanwhile, the public is now seeing letters to the judge that some of Masterson's That '70s Show costars wrote on his behalf before his sentencing.
"As a role model, Danny has consistently been an excellent one," Ashton Kutcher wrote in a letter to the court, per People. "I attribute not falling into the typical Hollywood life of drugs directly to Danny."
Valerie Macon/Getty Images
Mila Kunis wrote: "Throughout our time together, Danny has proven to be an amazing friend, confidant, and, above all, an outstanding older brother figure to me. His caring nature and ability to offer guidance have been instrumental in my growth both personally and professionally."
Kurtwood Smith also wrote a letter of support for Masterson, writing, "I consider Danny to be a good friend. Our friendship revolved around work… Danny was the leader among his contemporaries in the cast. He was a tad older and much more experienced and he took that position seriously."
Debra Jo Rupp wrote along similar lines: "One of the first things Danny did with them was to sit [the teens] all down (he had a little meeting) and had them all make a pact that no one would do drugs because of the nature of our show. The spotlight would be on them and he wanted everyone to succeed. I remember thinking that it was such a smart thing to do and something I never would have thought of."
In impact statements at the sentencing, Masterson's accusers painted a different picture of the 47-year-old.
"Your heinous attack on me snuck its way through my body and my experiences so stealthily, hijacking the life I was building diligently for myself," a woman identified as Jane Doe #2 told the actor, per NBC News. "It is worth noting, since I know you take pride in hurting women, that you never took my integrity."
Jane Doe #3, meanwhile, told the court that she has viewed her body as a crime scene for most of her life. "When you're raped, it's not your surface that's been most defiled," she said. "It damages you on a cellular level."