What goes well with Thanksgiving leftovers? Christmas TV, apparently, which goes into overdrive with classic holiday specials and new offerings, including a musical movie with Reba McEntire on Lifetime and an animated special for NBC inspired by Jimmy Fallon's children's book. A Showtime documentary profiles three girls coming of age in Texas. Chocoholics will delight in Netflix's latest cooking competition.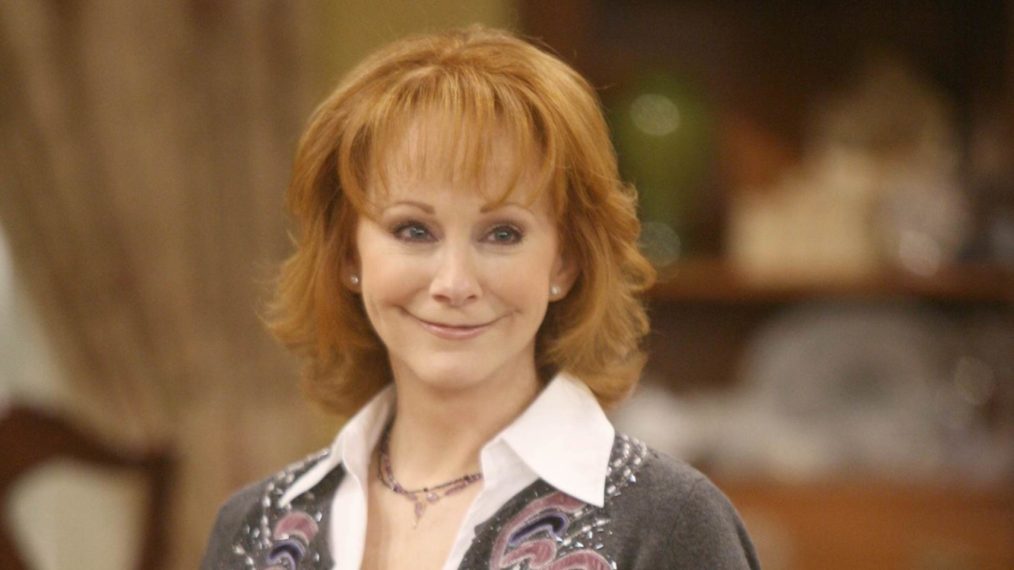 Courtesy of UPtv
Reba McEntire's Christmas in Tune
Even the Grinch would likely tap his (its?) toes to this tunefully rekindled romance, starring country great Reba as half of a former singing duo who reunites with her one-time musical and romantic partner (John Schneider) at the urging of their daughter (Candice King). It's all for a Christmas charity concert, but the harmonies off stage are what's likely to linger.
NBC
5 More Sleeps 'Til Christmas
Speaking of the Grinch, the 1966 Dr. Seuss classic How the Grinch Stole Christmas (8/7c) serves as warm-up act to Tonight Show host Jimmy Fallon's new animated special, based on his best-selling children's book. Fallon narrates and contributes an original song to the story of a boy who's counting the "sleeps" until the magical day, struggling to hold onto that holiday spirit when his best-laid plans keep falling apart.
SHOWTIME
Cusp
A raw, intimate verité documentary follows three Texas teenage girls during what appears to be a carefree summer in a military town. But the more we listen in on their conversations during bonfires and sleepovers, the more Cusp becomes a coming-of-age parable about growing up amid a culture of toxic masculinity.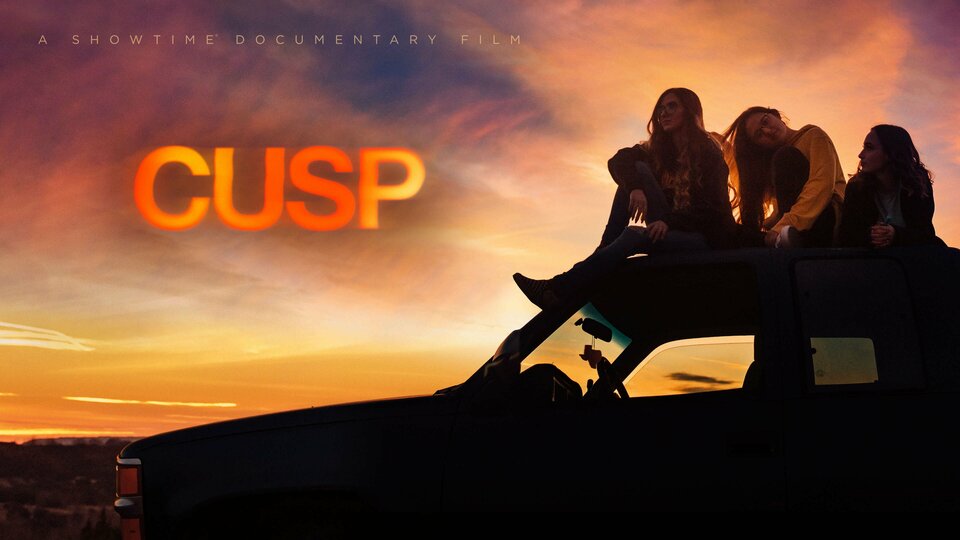 Cusp where to stream
NETFLIX
School of Chocolate
For those who consider Mars a tasty treat and a planet second, this eight-part competition series will be a delicious diversion. French pastry chef and master chocolatier Amaury Guichon leads eight top talents through mouth-watering challenges (coconut-cake croque madame, tacos with chocolate popcorn) and a syllabus of chocolate showpieces to determine who'll win a "career-changing opportunity." I've already got my bowl of M&Ms handy.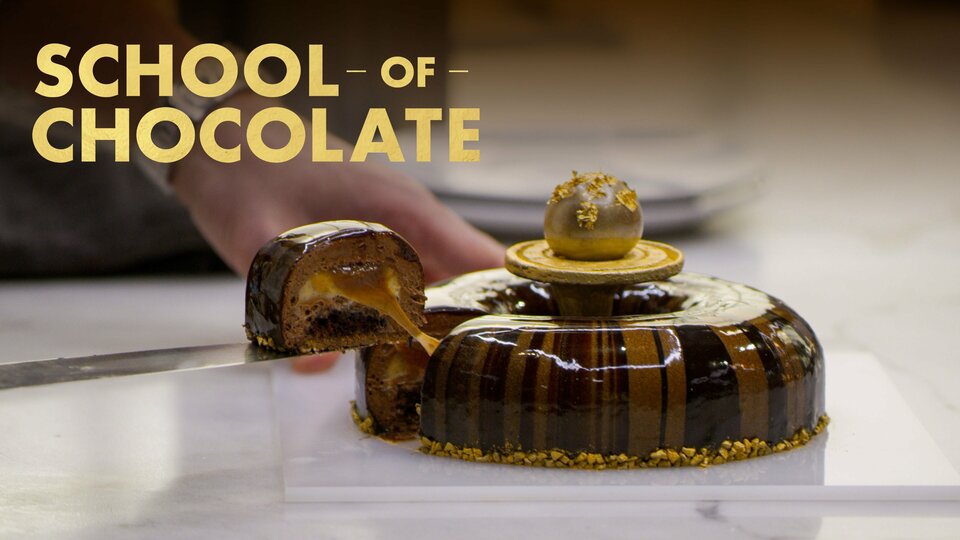 More yuletide fun:
A Loud House Christmas (7/6c, Nickelodeon): A live-action version of the animated hit focuses on Lincoln Loud (Wolfgang Schaeffer) as he tries to preserve the family's holiday traditions despite his sisters' plans to scatter on Christmas Day.
Trolls Holiday in Harmony (9/8c, NBC): A new animated Trolls special features four new songs and the voices of Anna Kendrick, Justin Timberlake, Kenan Thompson, Rachel Bloom, Ron Runches, Kunal Nayyar, In the Heights' Anthony Ramos and more.
Madagascar: A Little Wild Holiday Goose Chase (streaming on Peacock): The animal superfriends come to the aid of a goose separated from his family in New York City in a new holiday special.
Santa Claus Is Comin' to Town (8/7c, ABC): Fred Astaire narrates the 1970 Rankin-Bass favorite, with Mickey Rooney as Kris Kringle, tangling with the immortal Burgermeister Meisterburger.
Frosty the Snowman (8/7c, CBS) and Frosty Returns (8:30/7:30c, CBS): Get frosty with the jovial snowman in the 1969 original, followed by a less holiday-focused 1992 sequel.
Grandma Got Run Over by a Reindeer (9/8c, The CW): Now in its 21st year (how time flies), this wacky fable is inspired by the hit novelty song. (Turns out Grandma's OK, but she has amnesia, and who could blame her?)
A Castle for Christmas (streaming on Netflix): Brooke Shields headlines a new holiday romance as an author who travels to Scotland to purchase a castle from a reluctant seller (Cary Elwes) with royal roots.
Christmas CEO (6/5c, Hallmark Channel): Kicking off a Christmas movie double feature, Riverdale's Marisol Nichols stars as the CEO of a small toy company planning to merge with a toy manufacturing giant—but she'll need her ex-business partner (Paul Greene) to sign off on the deal. Sparks ensue. Followed by An Unexpected Christmas (8/7c), where a writer (Tyler Hynes) convinces his ex (Bethany Joy Lenz) to pose as a couple for Christmas. Because that never leads to romance.
'Twas the Fight Before Christmas (streaming on Apple TV+): For a change of pace, a quirky documentary depicts the neighborhood battle between a North Idaho lawyer who goes overboard in his decorations and the homeowners' association that's had enough and tries to force him to rein it in.
Inside Friday TV:
Great Performances: Coppelia (9/8c, PBS, check local listings at pbs.org): Fusing live-action ballet with 2D and 3D animation, this innovative presentation of a fractured fairy tale is based on a 2008 Dutch National Ballet production.
How To with John Wilson (10/9c, HBO): "Anxious New Yorker" Wilson returns for a second season of whimsically observational guides to everyday living, opening with "How to Invest in Real Estate," when the longtime renter gets a chance to become a homeowner.
Burning (streaming on Prime Video): Aussie filmmaker Eva Orner examines the causes and aftermath of the devastating Australian bushfires of 2019-2020, interviewing survivors, activists and scientists.
Demon in the White House (streaming on discovery+): No, it's not what you think. A "Shock Doc" special explores reports of supernatural activity in the First Family's residence over the years—possibly having been sparked by séances in the wake of family tragedies befalling Franklin and Jane Pierce and Abraham and Mary Todd Lincoln, who each lost young sons during their administrations.