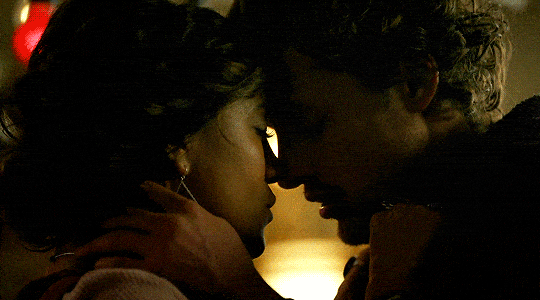 Maybe there's hope for Eagan.
On Manifest Season 4 Episode 18, Mr. "No Honor Among Thieves found himself walking down the aisle with the biggest lunatic to grace the small screen.
Was he deranged? Was he playing Angelina at her own game? It was hard to tell, but his actions following the nuptials were the deciding factor.
It seems Eagan has been in cahoots with Adrian all along and is planning Angelina's downfall — at least, that's the only message to take from it.
Adrian has been crafty in the past by working with Angelina, but he realized the error of his ways on the first half of Manifest Season 4.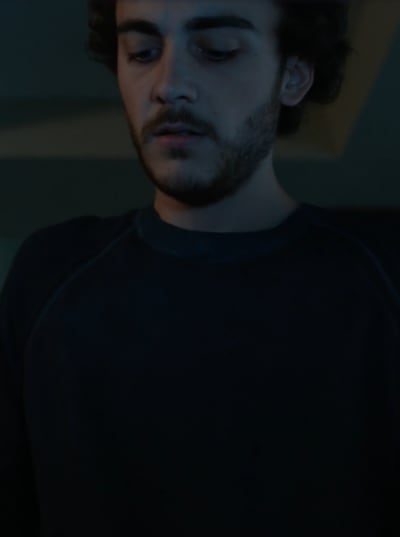 Sometimes, you need a nudge to know when you're being taken for a ride, and Adrian showing up might have shown Angelina that her new husband is not to be trusted.
Eagan undoubtedly married Angelina to be deemed one of the eight people who witness the end of the world, but I couldn't shake the feeling he would pull a knife out and kill her to send the narrative in a different direction as we approach the series finale.
You never know what's going on with this show, and that's part of why it's been such a success story.
Autumn will probably be mouthing "told ya so" to Angelina at the beginning of Manifest Season 4 Episode 19, but Angelina will be too busy trying to comprehend why Eagan lied to her.
Then it also raises the question: What if Adrian asks to replace Eagan as one of the eight to kick things up a few gears?
The only thing that could save Eagan at this point is if Adrian knows about the D.C. and what really happened to Astrid.
Troy: Only way out is to create a diversion. I'm assuming you didn't bring any smoke grenades.
Saanvi: Troy, what? What are you talking about?
Troy: I'm saying I care about all you guys so much. Especially you. You have a chance to save the world. My freedom for yours. Easiest decision I've ever made. This would've been cooler with smoke grenades.
Man, poor Astrid. Thankfully, she had Drea, Jared, and Saanvi looking after her, or Angelina would have gotten her sordid wish.
It was about time Saanvi returned. I figured she'd be off working with Gupta to find out the truth, but in reality, she wasn't doing much besides hurling orders at our favorite lifesaver.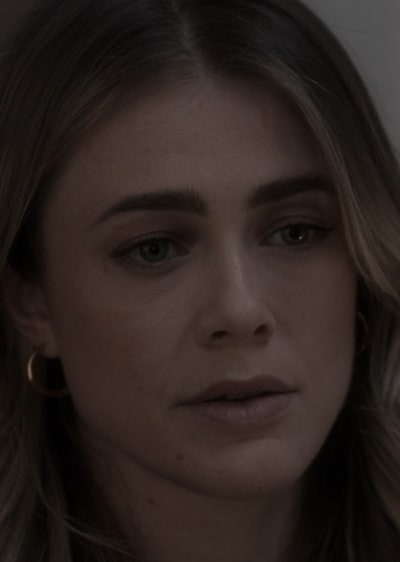 Troy stepping in to sacrifice his freedom for Saanvi's was surprising because I expected an eleventh-hour revelation about him to render him a villain.
Please don't ask me why, but I've learned not to trust anyone with this show.
That's the rule, I guess.
Saanvi's return to the D.C. and witnessing how well everyone brought unity to the place was fascinating.
She had been struggling to keep hope that they would survive the death date. She also had no clue how Ben and the others were faring.
Putting Troy's theory to the test seemed too easy initially, but after witnessing her defeat and then subsequently getting the result she wanted will give her a nice confidence boost as we head into the endgame.
All right, listen up, folks. I know we're tired. It's been a long, long month of working the Callings, but this is it. Final push. Our survival, and it seems the survival of the whole world, depends on every one of us committing to doing the right thing.

Ben
Her surprise hookup with Ben gave me pause, mainly because I thought the teases about a potential pairing would never amount to much.
Sometimes, fan service doesn't benefit shows in the long run, but Ben and Saanvi have so much chemistry and understand each other very well.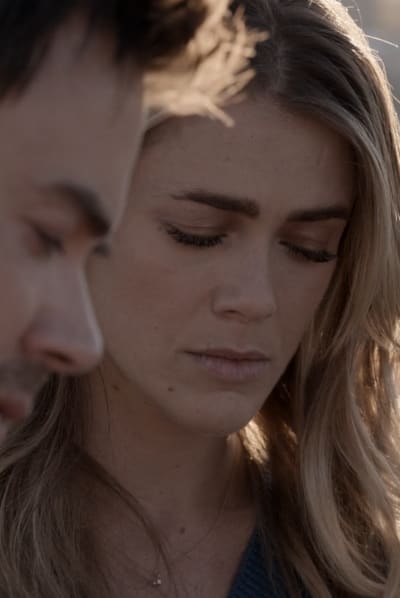 Will they become a full-fledged couple? I don't know, but hey, you might as well have fun when the world is ending.
If you watch Manifest online, you know one person who isn't having fun is Cal.
This young man has been through the mill, so it was heartbreaking hearing people begin to doubt his callings and the information he was relaying to them.
Everyone has a limit, and Cal was emotionally and physically at his limit.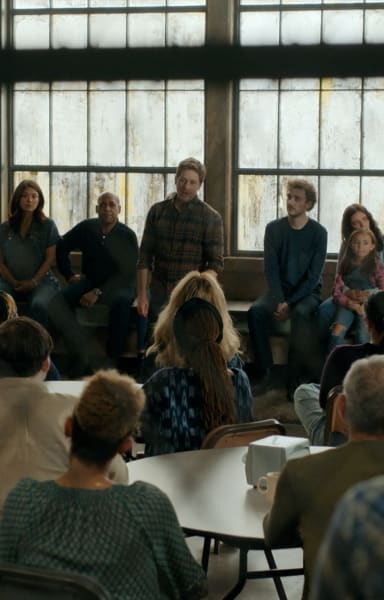 He's being given short answers and even bigger questions, but now that he has the dragon symbol, maybe he'll get a last-minute epiphany that saves the world.
Michaela's journey to forgive herself for Evie's death has been in the works since Manifest Season 1.
It's hard to let go of the past, especially if you feel responsible for causing others pain.
Saanvi: They're still locked in.
Ben: You did what you could, all right?
Saanvi: We all did.
What if there's no answer? What if this is the end?
Ben: Then we went down fighting.
Michaela is going through a lot, and if she dies with everyone else two days after this breakthrough, I'm glad she's going out while feeling at peace with her decisions.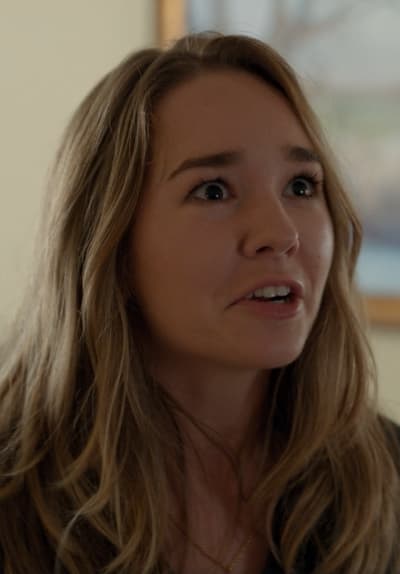 It's hard watching her have to navigate this new dynamic between Drea and Jared because their child is on the way, but at least Jared showed her that he still wants to be with her.
As we head into the final two episodes, I have no clue how this will go, but I'm ready to be wowed by the end of this journey.
There are high expectations because we know that this story has been intricately plotted to bring everything full circle, but we don't know whether there will be happiness in the end.
If anything, all of these characters deserve peace. Wait, not Angelina. She deserves pain. Seriously, we need something terrible to happen to her to compensate for all the despicable things she's done over the years.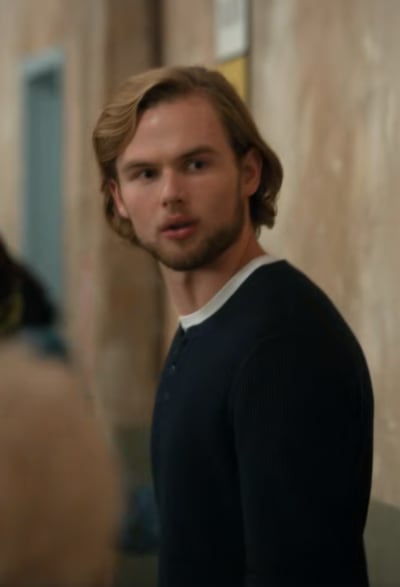 What are your thoughts on the set-up for the two-part series finale?
Why do you think Adrian showed up after the wedding?
Do you think it will be a competition between Eagan and Adrian to be the eighth person?
Are you happy Michaela finally let go of her guilt?
What's your take on that steamy hookup?
Hit the comments.
Manifest is now streaming on Netflix.
Paul Dailly is the Associate Editor for TV Fanatic. Follow him on Twitter.