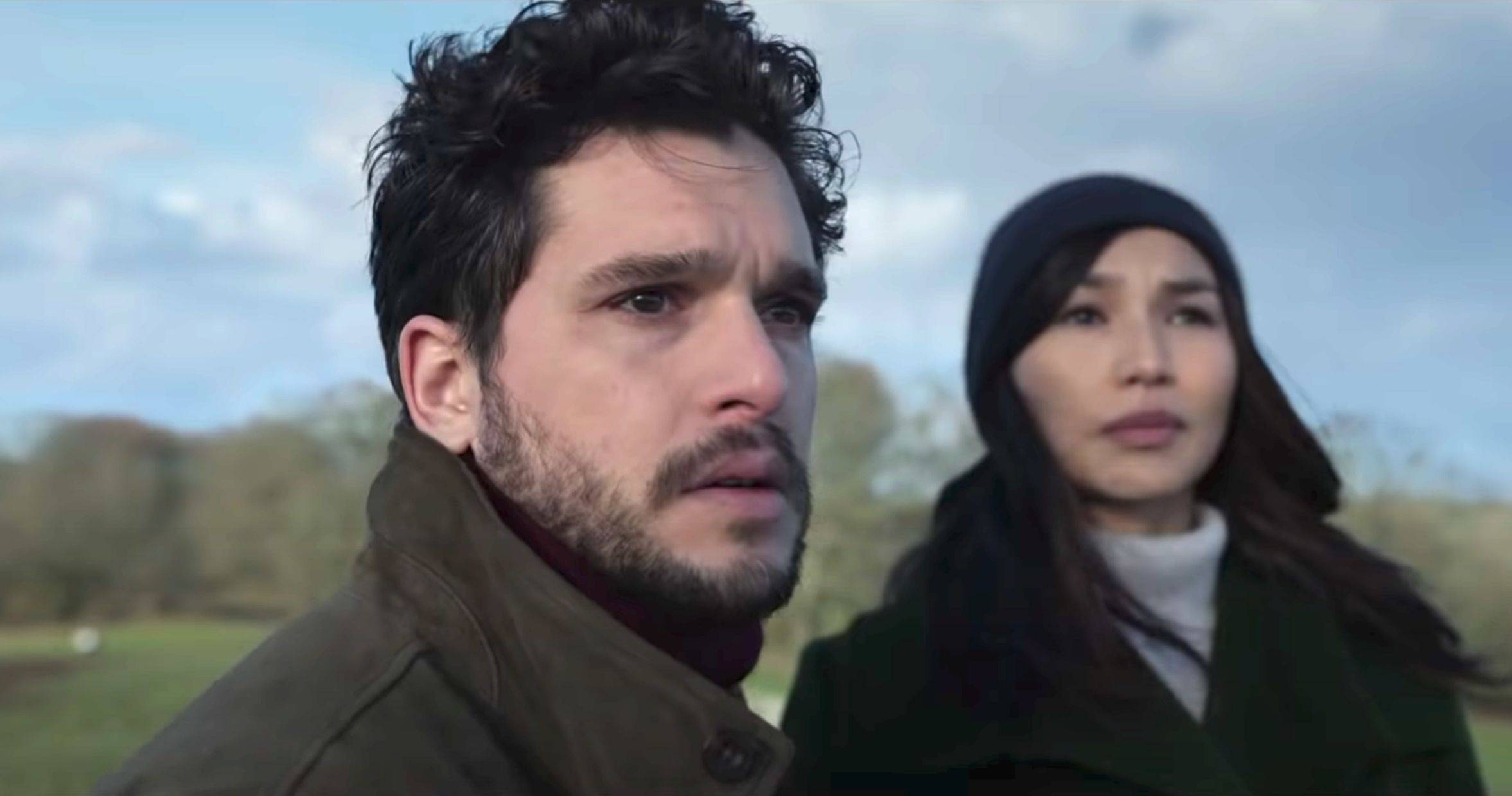 Many fans believed they would see Kit Harington as Black Knight in Eternals, but according to the movie's writer, there was a good reason why we only got to see Dane Whitman for a limited time, and not his superhero alterego.
There have been many comments made in regards to Kit Harington's appearance as Black Knight in Eternals, or more precisely his lack of appearance despite his character being listed as just that on many movie sites and cast lists. With the arrival of the movie two weeks ago it became immediately apparent that Harington's role of Dane Whitman was much less substantial as many had hoped for, and other than a tease of "family history" being complex, and a post-credit scene set up for the future, he barely featured at all in the story. Now Eternals writer Kaz Firpo has revealed to The Direct that the character being in the movie at all was purely down to keeping a comic book accurate relationship between Whitman and Sersi.
MOVIEWEB VIDEO OF THE DAY
"…[Dane] has a long history with Sersi in the comics. They have a really complex and interesting relationship that goes back in a lot of different runs… what we really wanted with Dane… [was] somebody that had that gravitas… that power, [who] frankly had the potential to be something great… a character that learns the rules of this world, and then still has this love for Sersi, and still has this potential for where they could go… where their characters could end up."
In addition, there was never any intention of Black Knight featuring in the movie as the purpose of Whitman's role in the film was to show only his human side and the connection he had to Sersi, an immortal superhero. The fact that his last conversation with Sersi is leading to him revealing his Black Knight heritage, was clearly always planned to bring him into the overall MCU without losing the impact of the Black Knight character in the other things going on in an already packed movie. As Firpo adds,
"So it wasn't a choice to say 'Dane should only be this much,' it was really like, 'who would this human [character] relationship with Sersi be?' For it to become Dane was this no-brainer once you looked at the mythology of the universe."
The final scene of Eternals not only sets up Whitman's future in the MCU but also features an off-screen cameo of one of the other highly anticipated new arrivals to the franchise in the form of Blade's Mahershala Ali, who asks from somewhere out of shot whether Whitman feels he is ready to take up the Ebony Blade, the sword they are both linked to. While the scene itself didn't immediately make this apparent to those who are not read up on the comic books or followed the various explainer threads scattered around the internet, it continues the Marvel trend of using the post-credit scene to foreshadow events that are to come, even if those events only become apparent at a later time.
While Eternals has been doing well at the box office, it is likely to lose its crown this weekend with the arrival of Ghostbusters: Afterlife in cinemas, and in Marvel terms is about to be lost to the attention bestowed upon the next MCU offering of Spider-Man: No Way Home, which just unveiled its second trailer. It remains to be seen if Kit Harington gets his own solo Black Knight project. This story comes to us from The Direct.
Netflix's Live-Action Masters of the Universe Movie Finds Its He-Man
West Side Story star Kyle Allen will be the live-action He-Man in the an upcoming Masters of the Universe movie in the works at Netflix.
Read Next
About The Author

Anthony Lund (1560 Articles Published)
Anthony Lund is an author, songwriter and puppeteer from a small village in the U.K. with an avid love of all genres of TV and film. As well as keeping up with the lastest entertainment news and writing about it for MovieWeb, he works as a video editor, voice over artist and production designer. A child of the 80s, he is the owner of almost 2000 books, more toys than his children, three Warner Bros. Store Gremlins and a production used Howard The Duck movie script.