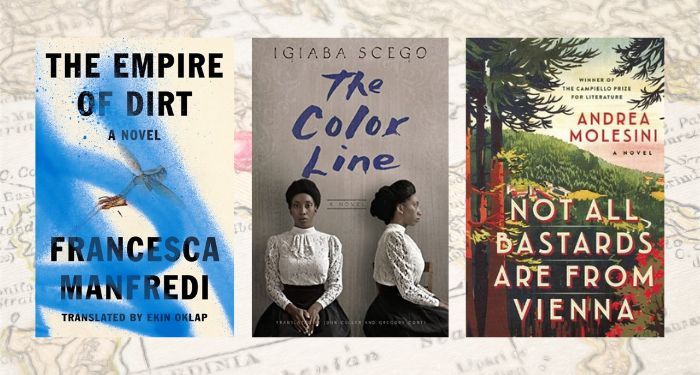 This content contains affiliate links. When you buy through these links, we may earn an affiliate commission.
Italy has a long history of literary greatness. People know the classic names — Dante, Eco, Calvino — but tend to too often associate Italian literature with the past. The books of Elena Ferrante, particularly her stunning Neapolitan novels, have helped to bust through that assumption, and one of her volumes is on this list. But primarily, I wanted to focus this list on modern and contemporary Italian literature that you may not have heard of, but should read.
I've gathered books that focus in on sun and cornetti. Grandmothers pass down their stories or their flinty wisdom. Daughters struggle with what their mother has to pass down to them, or with their relationships with their siblings. People struggle with the inner politics and community dramas of their neighborhoods. Family and neighbors fill these pages, whether people are trying to defend their home or trying to escape it.
It's worth noting that many Afro-Italian and other Italian authors of color are writing fantastic books. Because they are less represented overall in the publishing industry, they are less published still than white Italian authors — and even less translated. I am hotly anticipating translations of Igiaba Scego's newest, Adua; Amir Issaa's Vivio per questo; and Antonio Dikele Distefano's originally self-published 2018 novel Non ho mai avuto la mia eta ("I was never my age").
I hope you enjoy these 11 fantastic Italian books in translation and that they in some way help to transport you to Italy.
As always, please note that while I took great care to list content warnings where I could, things can fall through the cracks. Please do additional research on the recommended titles if needed.
In Reading Color Newsletter
A weekly newsletter focusing on literature by and about people of color!
Thank you for signing up! Keep an eye on your inbox.
By signing up you agree to our terms of use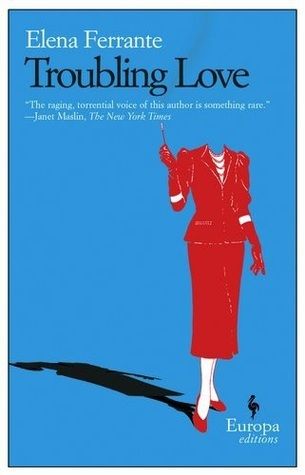 Troubling Love by Elena Ferrante, translated by Ann Goldstein
You've likely heard of Ferrante's incredible Neapolitan Novels, beginning with My Brilliant Friend. So I wanted to recommend a lesser known Ferrante. This disturbing psychological slow-burn is about a daughter haunted after her mother's body appears drowned in the ocean waves. Who was her mother — did she know her at all? And is there a chance that an old flame could have killed her? As Delia delves back into a past world she had tried to forget, she confronts the unreliability of storytelling and memory, the pain of having a woman's body, and the troubling love-hate relationship she's always had with her mother.
Content warnings for g-slur, suicide, death/grief, violence, colorism/racism, domestic abuse, sexual assault and harassment, and mild ableism and fatphobia.
Whereabouts by Jhumpa Lahiri (self-translated)
An unnamed narrator muses about her life — from the small deaths and absences that lurk around us, to the melancholies and loneliness that form around someone who lives in a city. She deals with nostalgia, grief, the fear of change, and the peace and sadness of solitude, all while trying to pin down what it means to be at home in a place. Lahiri's book, originally written in Italian and translated by the author into English, is a beautiful, poetic, flowing novel about a woman who might be finally on a path towards change.
Content warnings for death, sexual harassment, grief.
Not All Bastards Are From Vienna by Andrea Molesini, translated by Antony Shugaar and Patrick Creagh
Paolo Spada is a young boy coming of age when his quirky family home is occupied by Austrian soldiers in the midst of the Great War. As his family — led by his quirky, bold grandmother and aunts — stage acts of resistance, they're all exposed to the worries, banal realities, and violence of war. It's equal parts historical fiction about an occupation and resistance movement in Italy during World War I and a family tragi-comedy about the small town, the estate, and all its unique characters, with Paolo slowly discovering the romantic, political, and social secrets that households have covered up over the years. It's an interesting book based on a true story.
Content warnings for violence, torture, misogyny, sexual assault, suicide.
The Color Line by Igiaba Scego, trnslated by John Cullen and Gregory Conti
In 1887, Lafanu Brown is an established painter in Rome, and sits down to tell her fiancé about her life as it began in the wake of the American Civil War, trying to pursue a career in the art despite everything stacked against her. And in 2019, a Somali Italian curator is putting together an exhibition that features Brown's work among the work of modern migrants to Italy, all while also struggling to get her own young cousin into the country. This book by Scego, an Italian writer, journalist, and activist of Somali origin, examines what it's like to live on delicate borders between identities while dealing with intolerance.
Content warnings for racism, misogyny, misogynoir, sexual assault.
The Empire of Dirt by Francesca Manfredi, translated by Ekin Oklap
Valentina, her tired mother, and her religious grandmother live in a house that may or may not be cursed. But when Valentina gets her period, her parents separate, and her world begins to unravel, the curse starts to become real. Mirroring the plagues from the Bible, disasters descend on the three women as they try to find a precarious balance for themselves and for their femininity — a balance between shame and sex, love and growth, silence and the truth. While the curses are dark, the primary story is Valentina's coming of age over the course of a single summer that brings way too much change along with it.
Content warnings for animal cruelty, death, grief.
A dead body is discovered in the elevator of a building packed with a colorful immigrant community — and a mystery emerges, filtered through the witness and stories and voices of all these different tenants. One thing quickly becomes clear: the tenants are determined that the police's main suspect had nothing to do with it. And it's possible that no one cared all that much about the person who's been murdered. This satire-of-sorts is a drama cast over a rich cast of characters in an Italian apartment building.
Content warnings for racism, xenophobia, Islamophobia, substance abuse, fatphobia, abortion, sexual assault.
A Sister's Story by Donatella Di Pietrantonio, translated by Ann Goldstein
Our narrator lies sleepless in a hotel room, summoned back to the town of Pescara due to an emergency. As she lies there, her memories roam. We see her life with husband Piero and how it was disrupted by the arrival of her sister Adriana at their door, escaping a violent threat with a son they didn't know she had clasped in her arms. We see her childhood, what she and Adriana went through as sisters, and we see how she got here, alone, no longer married. Through all this we see glimpses into a rough fisherman's neighborhood and a world of both trust and violence — we see mediations on sisterhood and the trauma of family abuse — and we see a difficult friendship between two women that recalls Elena Ferrante's famous Lenú and Lila.
Content warnings for use of the g-slur, terminal illness, death/grief, ableism, homophobia, medical trauma.
A young man is institutionalized against his will after a suicide attempt shocks his parents. In the week that he spends at the hospital, he grows closer to his fellow roommates — a flamboyant gay man committed by his mother, an older wise man who likes to watch the birds outside the window, and more — and grows increasingly exhausted by the dehumanizing treatment from his doctors. This is a difficult (although often surprisingly funny, and heartwarming) read but a real call-to-action for better mental health care and for a medical system that actually treats its patients like people. It won the 2020 Youth Strega Prize, chosen by a jury of 2,000 young and teenage readers.
Content warnings for suicide and suicidal ideation, ableism & ableist language, institutionalization, self-harm, insomnia, violence, abuse.
Commander of the River by Ubah Cristina Ali Farah, translated by Hope Campbell Gustafson (May 2, Indiana University Press)
This one isn't out just yet, but I had to include it on my list because I've been waiting to get this book in translation from acclaimed Somali Italian author Ali Farah, who is also a playwright, poet, translator, and more. A young boy named Yabar is taken from his home in Rome and into Aunt Rosa's home in London after his father abandons him. In London, he learns a family secret that forces him to confront his family's history. Her previous novel Little Mother was published by Indiana University Press in 2011 and is available now.
Content warnings for racism, trauma.
Ocean Sea by Alessandro Baricco, translated by Alastair McEwen
This book dives, in deeply poetic prose, into the push and pull of the ocean waves. Baricco pulls in all kinds of stories to do that, tales that all become part of one complex web. At the remote Almayer Inn, one man tries to paint the sea, romances sink or swim, and a young girl looks for better health — all while a creepy storm threatens to descend. Baricco explores the ocean as a healing — and perhaps as a destructive — force in this Viareggio Prize–winner.
Content warnings for death, violence, cannibalism, chronic illness.
Lesser Islands by Lorenza Pieri, translated by Peter DiGiovanni, William Greer, Donatella Melucci, Jenna Menta, Christopher Paniagua, and Kira Ross
Lesser Islands is a book whose story is book-ended by two big events: the first, a protest against the moving of a prisoner to the island of Giglio, Italy, the second, the the Costa Concordia disaster. Between those two big moments is the life story of a girl who never says aloud what she wants, who grows up in this small town with her joking father, her bold, political mother, her older sister, and her grandmother. Now an adult, she looks back on that life, on its adventures, and tries to decide her path moving forward.
Content warnings for animal cruelty/death, suicidal ideation, ableism, misogyny/sexual discrimination, emotional abuse/toxic relationship, and homophobic language.
Looking for more works in translation? Check out these books from Catalonia, Japan, Southeastern Europe, Argentina, Central Africa, Japan, Ukraine, Chile, Germany, Indonesia, and Peru, and books translated from Arabic, Modern Greek, and French. Or you can check out all of our in translation content.
If you have recommendations or requests for future lists of books in translation, or if you want me to know about a book I missed, please let me know on Twitter!