The Company You Keep is one of the hottest new shows of the year.
A crime caper with a twist, The Company You Keep Season 1 has garnered a lot of chatter as the audience becomes entrenched in the world of the Nicolettis and the Hills. One Nicoletti, in particular, has quickly become a fan favorite.
While young Ollie may be the baby of the family, she's proven perceptive and helpful when her family needs her most, especially during The Company You Keep Season 1 Episode 3. Ollie is played to perfection by Shaylee Mansfield, who brings all the charm to the pre-teen growing up right in front of her family's eyes.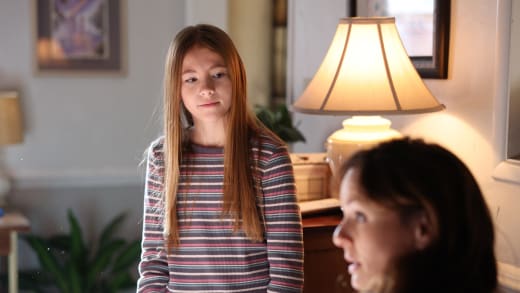 We got a chance to email over some questions to Shaylee, who was kind enough to tell us about what it's like working with such a brilliant cast and how she hopes Ollie resonates with viewers.
Grab a little popcorn and read what this talented young lady had to say about the new series and her dynamic character!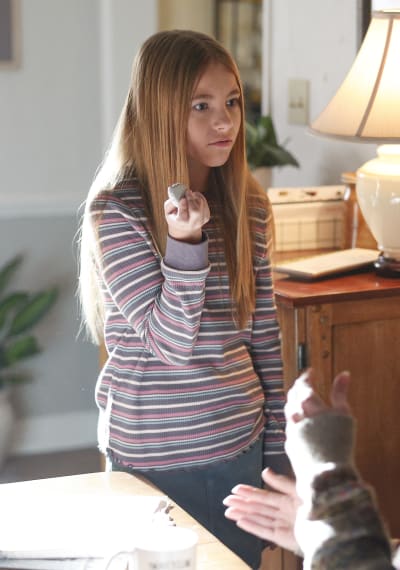 The Company You Keep has an amazingly robust cast. What has it been like working with such an incredible, accomplished cast?
Unlike my Nicoletti family, I'm not lying this time… this is the best cast and crew I've worked with so far! Working with such experienced actors has motivated me to really grow even more as an actress.
During the pilot, I had some questions about my character, Ollie. I sent Julia Cohen (Executive Producer) and Milo a list of questions, which led to a heartfelt discussion in person. Some ideas that I shared during that meeting are now a part of the show! It shows that they truly value the authenticity that I bring to the table.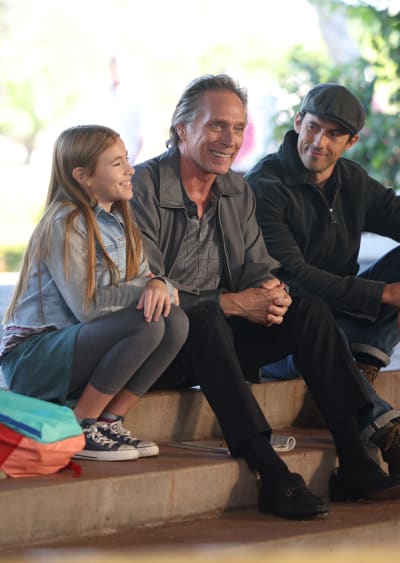 What's more, there was one time I didn't like the ChapStick they put on me. It made my lips drier than usual. In a corner, I was venting to my mom about it. Disclaimer, I hate chap/lipsticks 😉 Milo noticed immediately and came over. I was afraid to say anything at first, but with Milo's support, I ended up with the ChapStick I preferred.
Thank goodness! That's when I realized I have a voice, and it matters to them. From there, I've felt more comfortable expressing my thoughts here and there.
Birdie and Ollie have such a strong bond. Can you speak to that dynamic and where we'll continue to see that relationship go as the season progresses?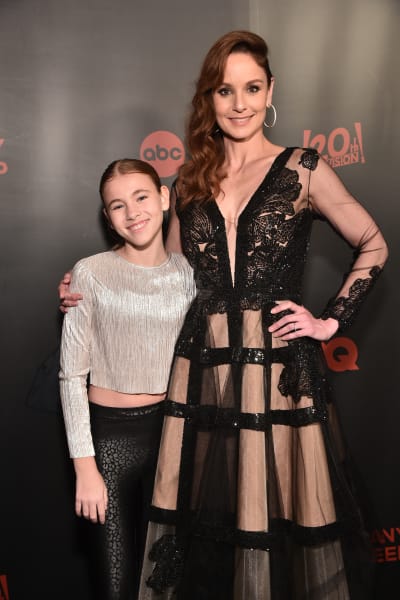 Birdie plays as a hearing mother to a Deaf daughter, Ollie. Birdie is the opposite of the majority of hearing parents. She (along with Charlie) took ASL classes when Ollie was little. Sadly, many hearing parents do not learn sign language for their Deaf child.
Because of Birdie's commitment to learning and using sign language, Birdie and Ollie developed a deep bond.
In real life, Sarah Wayne Callies's name sign means "caring." Like Birdie, Sarah cares about cultures, languages, and connection with others. When the camera stops rolling, she puts in the time to chat with me. No matter how busy Sarah is, she still finds time to take an ASL class on her own.
Not only Birdie and Ollie have a strong bond, Sarah and I have that too.
Will we ever see Ollie joining the family for some cons in the future? Does Ollie pull off her own cons outside of the family?
A con artist, I mean a magician, never reveals her secrets.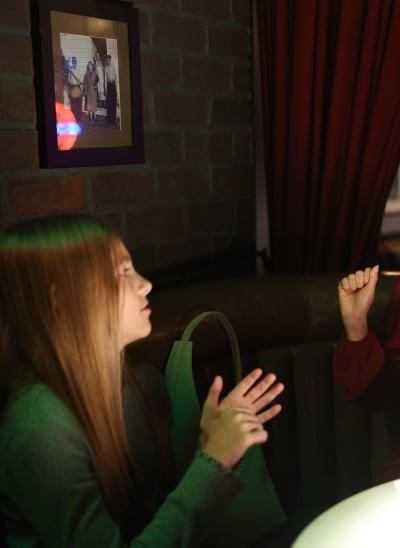 What is your favorite thing about portraying Ollie?
In the past, I often played as a sweet and innocent Deaf girl sprinkled with some sass. Ollie brings out a new side that is clever, strategic, observant, funny at times, and intuitive. As Ollie, I am given the opportunity to deliver a greater range of emotions.
How do you hope the character resonates with viewers?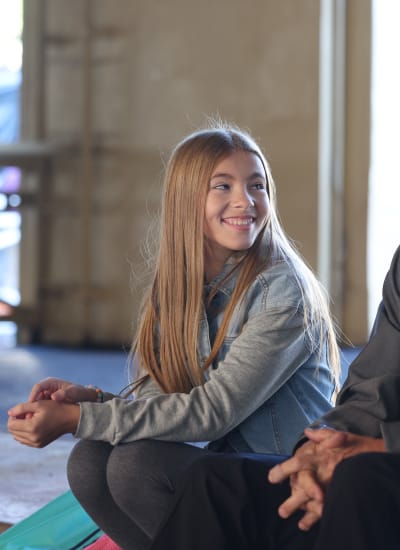 Deaf people are usually viewed as naive, clueless, and even dumb… yes, still in 2023! The Company You Keep flat-out debunks those, especially in episode three. At first, people noticed that Ollie is Deaf and her hearing family signs. When Ollie put the tracker in Daphne's purse, no one saw it coming, including her own family.
At that very moment, the viewers go, "Oh, she's clever!" That proves that there's so much more to Ollie.
A human being who has her own story to tell. I hope that the viewers will see Ollie as OLLIE. While Ollie (and I) are proud to be Deaf, it is not the only thing that defines us.
Can you share any fun scenes coming up for Ollie?
Episode 3 is still one of my favorites! There's a fun scene with Bill (my grandpa Leo) coming up. Let's say there are some magic tricks and a bit of cheating involved 😉
You can watch The Company You Keep on Sundays at 10/9c on ABC.
And make sure you come back here after the episodes to read our latest reviews!
Whitney Evans is a staff writer for TV Fanatic. Follow her on Twitter.