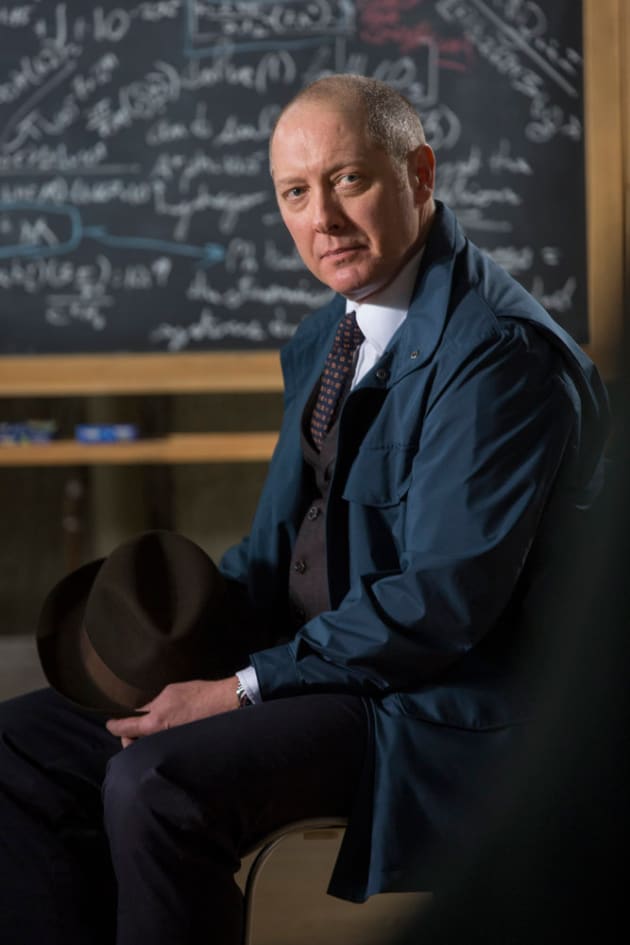 The pace at which the show approaches the whole Wujing thing is unsatisfactory.
That said, The Blacklist Season 10 Episode 5 was shaping up to be disappointing until they introduced an interesting case, slightly nodded toward the only thing we are excited about, and pulled something out of Siya Malik.
The downfall or the supposed downfall of the almost unbeatable Raymond Redington has been a long time coming. The saying "you live by the sword, you die by the sword" has never been more applicable.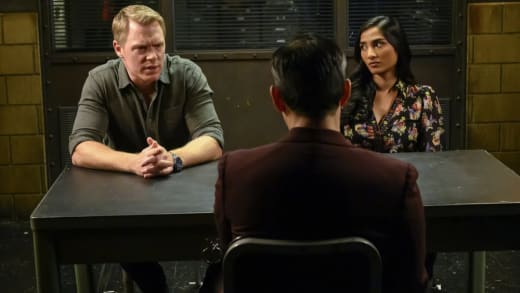 As he did on The Blacklist Season 10 Episode 4, Raymond still claimed he had handled the Wujing side of issues, but it didn't seem like it. He might have had a plan, but it didn't seem big.
Wujing's plans became clear when he made his first move by revealing everything about Raymond to Robert. But that's not to say it was exactly a secret what his plan was. It was a plan Marvin had set in motion even before his demise.
Raymond knows this plan well and must be a fool if it doesn't scare him.
It might seem that Wujing has to do much to prove Raymond's guilt, but he doesn't. Like a defendant to a jury, he only has to instill some doubt in one juror. Raymond would have to convince the whole bench.
Wujing has all the facts, and it wouldn't be hard to find evidence to back it up. So far, he has a theory and some circumstantial evidence but needs hard proof.
Raymond seems to be concocting a kind of plan. It started with breaking Robert out of prison and putting a tracking device on The Four Guns. It would appear as if he was planning on going on the offensive.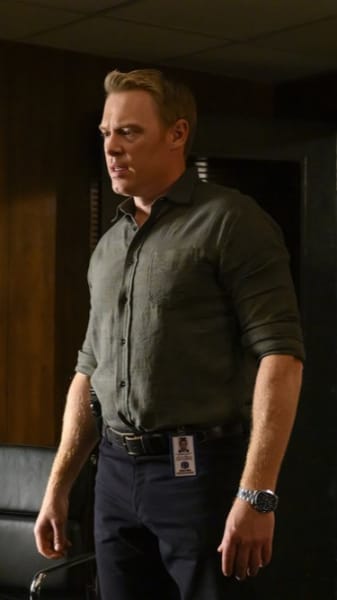 Wujing had to make the first move for Raymond to go on the offensive, and talking to Robert was it.
He said you were working with the feds. No, it sounded like you were working for the feds.

Robert
Raymond never does anything out of the kindness of his heart. He needs Robert, and he knows it.
After Robert confronted him about Wujing's accusation, we didn't know his response and Robert's decision. We only heard it from Robert's mouth, and his word is questionable at best. He is a master manipulator and robber, skills Raymond might need.
Is it safe to assume that they still are working together? Yes.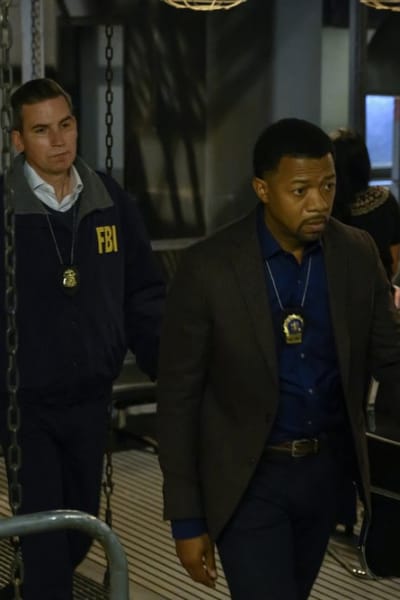 The question would be, why?
Raymond rewards those loyal to him. Sometimes in his line of work, he has to break a few eggs to make an omelet, and those eggs might be his friends, but they know he will do anything to save them.
The last time we met Robert, he had inspired a group of men who had gone on to become killers, which is something Robert doesn't do. When he was sent to prison, he knew he deserved it and thus might not hold a grudge against Raymond.
He has known Raymond long enough to know there are perks to remaining loyal.
Wujing: Betrayal is a sin that shouldn't go unpunished, don't you agree?
Robert: Yes. As much as it pains me … but it doesn't pain me. When do we start?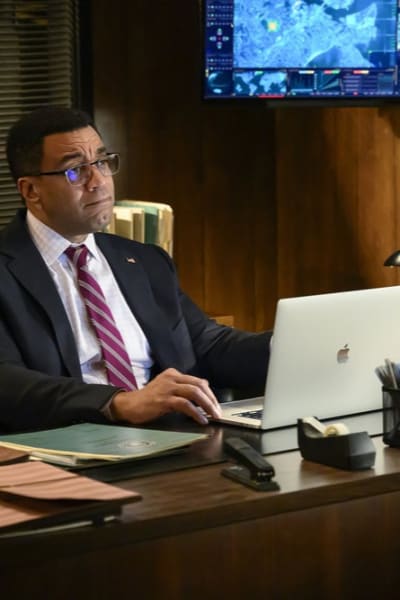 Case in point, the stressed-out dad. I think Raymond did something for another person for the first time without expecting anything in return.
The case he delivered to the team was not that interesting for the first half of the hour. It seemed like a goose chase that wasn't amounting to anything.
The twist in the second half saved the entire episode by how twisted Anton was. You think you've seen them all until another one comes along.
It was the good ol' case of mommy issues but amplified a thousand times.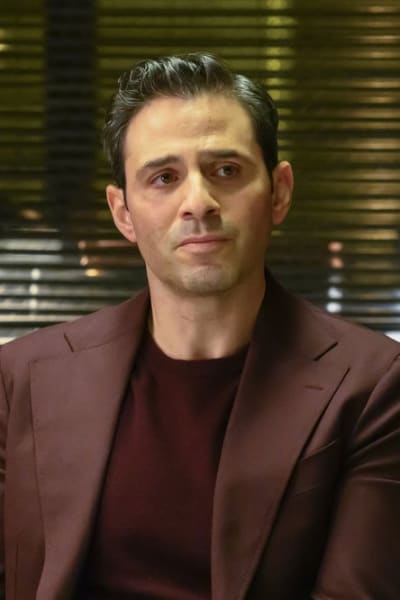 I reserve a lot of sympathy for children who grow up in an environment where their parents are distant and cold. It is a terrible thing I wouldn't wish on my worst enemy.
That man, however, was twisted and blamed it on his mother. If he really had a bone to pick with her, why not stab her like a normal man with mommy issues and go to prison for the rest of his life?
Secretly, he enjoyed murdering women. He might have been projecting his mommy issues, but something else was broken.
His description of his mother struck a chord with Siya. It was as if she could identify with his pain to some degree.
Mother? She doesn't merit the honorific.

Anton
On The Blacklist Season 10 premiere, a vibe emanated from her stemming from her mother's death.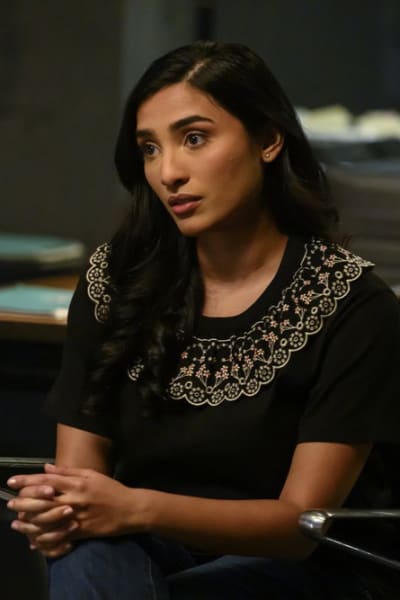 While that man projected onto successful career-oriented women, it is possible Siya also is looking to project onto someone. The easiest target would be Raymond.
Even though we got less than a minute of Wujing, the episode felt lacking.
It wasn't like the writers were unaware because, through Ressler, they identified with the dissatisfaction of the viewer. Being aware of something, though, doesn't make it less disappointing.
Speaking of Redington, we still don't know why the freelancer was broken out of prison. What's up with Wujing? He's seriously a bad guy. He's out there.

Ressler
We have watched the show long enough to know that secrets and withholding of information are part of its charm, and we are willing to grant that, but it better pay off.
If they drag it out too long, it might not. We need to know what Wujing is doing and what Raymond is up to, and we need that now! If not the whole plan, at least part of it.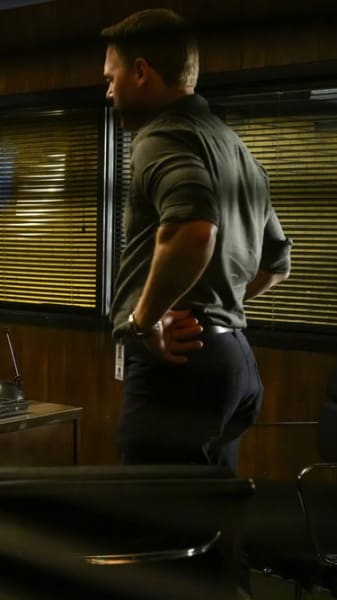 "The Dockery Affair" might have fallen flat on its face but was saved by an interesting case and a little self-awareness. That was the second time gesturing self-awareness; it will start getting old quickly.
What did you think? Are they dragging this out too long?
Did you buy that Robert was working against Raymond?
Let us know in the comments section.
Watch The Blacklist online anytime right here on TV Fanatic.
Denis Kimathi is a staff writer for TV Fanatic. He has watched more dramas and comedies than he cares to remember. Catch him on social media obsessing over [excellent] past, current, and upcoming shows or going off about the politics of representation on TV. Follow him on Twitter.