Bel-Air is sticking around at Peacock, and we couldn't be more excited,
Many great shows are being cut short on streaming services these days, but Bel-Air has officially been renewed for Season 3.
The news comes about halfway through Bel-Air Season 2, which airs Thursdays on Peacock and is set to conclude next month.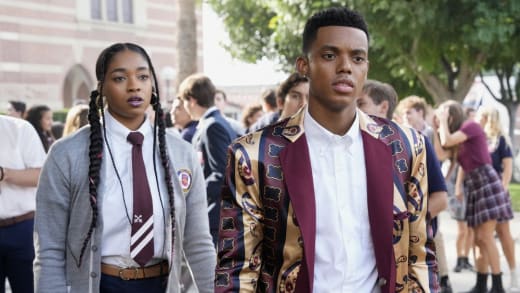 Inspired by Morgan Cooper's lauded short film, BEL-AIR is a modern-day reimagining of the iconic culture-defining '90s sitcom, The Fresh Prince of Bel-Air.
Following its launch on Peacock last year as the streamer's most-watched original premiere, Bel-Air is once again breaking records on the platform as Peacock's most-watched original sophomore series to date.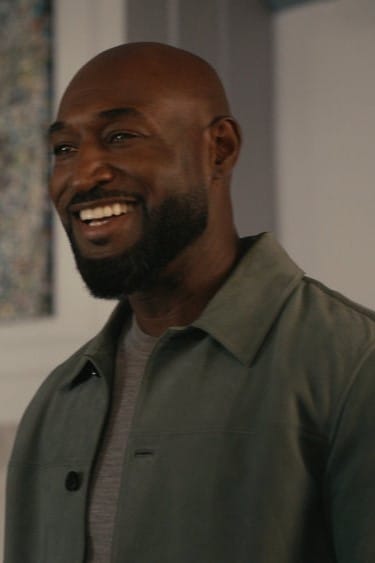 Bel-Air is produced by Universal Television, a division of Universal Studio Group and Westbrook Studios.
Carla Banks Waddles serves as showrunner, writer, and executive producer.
The cast of Bel-Air Season 2 includes Jabari Banks, Adrian Holmes, Cassandra Freeman, Olly Sholotan, Coco Jones, Akira Akbar, Jimmy Akingbola, Jordan L. Jones, and Simone Joy Jones.
The series recently brought back original star, Tatyana Ali, who played the original Ashley Banks from The Fresh Prince of Bel-Air, in a recurring guest appearance.
Morgan Cooper (executive producer) wrote and directed the four-minute spec trailer, debuting the video on social media in March 2019, and quickly went viral.
The trailer has amassed over 7.5 million views on YouTube.
Bel-Air joins Poker Face, Pitch Perfect: Bumper in Berlin, Wolf  Like Me, Killing It, Dr. Death, and We Are Lady Parts as the shows to land renewals on Peacock.
With the renewal, there's a chance Bel-Air will become the young streamer's longest-running series ever. 
Bel-Air Season 2 picks up with Will at a crossroads as a new figure comes into his life who challenges what he's learned in Bel-Air and competes for control of his influence.
He juggles this while navigating his home life with the Banks family and trying to rebuild the trust that was broken at the end of last season.
We'll see Will and Carlton's brotherhood start to evolve as they grow closer, but still challenge each other about their differences.
We'll also see Hilary evolve as she becomes more of a boss in her influencer world and how that spills over into her relationship with Jazz, and also highlight the relatable struggles around Viv and Phil balancing marriage and family while trying to forge their own career paths and reconnect to the things that are important to them.
We are thrilled the show is sticking around.
What are your thoughts?
Hit the comments below.
Paul Dailly is the Associate Editor for TV Fanatic. Follow him on Twitter.