What's fair concerning building property on sacred Native American ground?
That's the controversial topic that the series covers in All Rise Season 3 Episode 11 when it returns on Saturday, September 16, from its year-long hiatus.
Mark and Luke are on opposite sides of this high-profile case, and TV Fanatic received an exclusive clip of Judge Carmichael, Judge Benner, and Judge Marshall debating the case.
All Rise has taken advantage of its move to OWN to delve into even more controversial topics and the character's personal feelings.
As you'll see in this clip, the judges have opposing views on whether Judge Carmichael should allow the land history into her case as part of the defense.
You've got to love Lola defending the Native Americans and reminding Judge Marshall that even though they weren't aware of land ownership laws years ago, that doesn't mean they don't have rights now.
Judge Marshall strives for cases to be cut and dry without backlash, while Lola prefers to give defendants a fair trial, even if that means chaos.
Given the reaction from Brandon Nation during All Rise Season 3 Episode 10, I understand Judge Marshall's concern, though I also emphasize Lola's need to hear both sides of the case thoroughly.
Things are bound to get messy since Lola and everyone have been on edge since they returned to work, and they've had to increase security. Having more protesters there would only increase everyone's anxiety.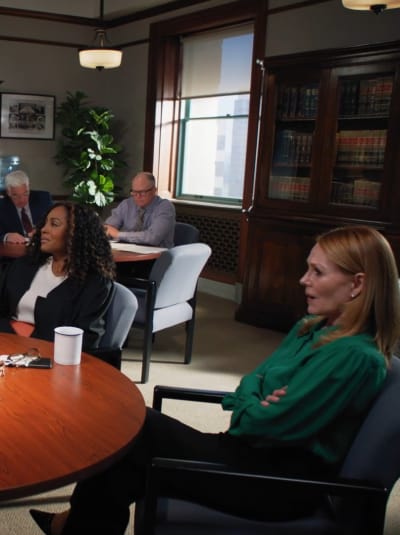 We don't want to reveal too much else that's in the clip because then you wouldn't want to watch.
However, the episode synopsis reveals many exciting details.
Ness is in the ICU. Amy and Mark begin planning their wedding, and Mark and Luke are on opposite sides of a high-profile case, and Emily returns to the PD's office to assist.
Robin and Lola's relationship remains strained, and Sherri receives an unexpected visit.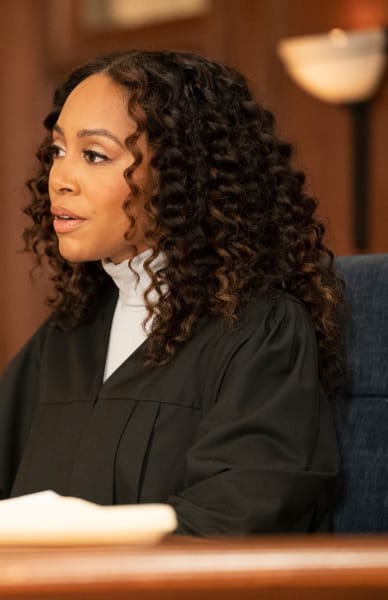 The final season of All Rise looks fantastic, and it's just beginning.
You certainly won't want to miss this dramatic hour, so check out the exclusive clip above and let us know in the comments what you'd like to see this season.
Make sure you return here Saturday night after the episode airs to read our review.
Remember to tune in to All Rise on Saturdays at 9/8c on OWN.
Laura Nowak is a staff writer for TV Fanatic. Follow her on Twitter.