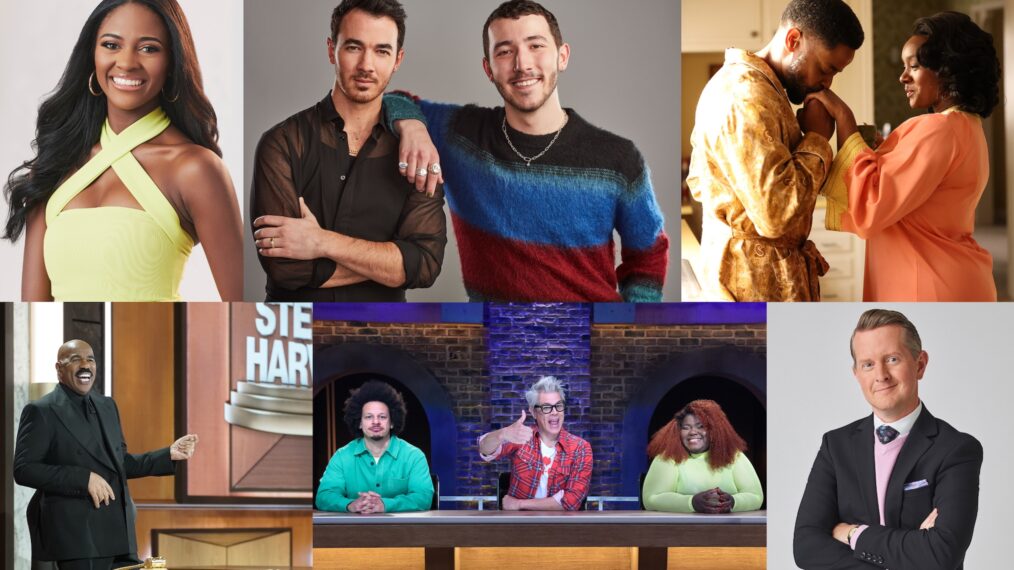 It's time to start counting down to the days of Summer, when some of your favorite ABC programs will be making their return.
The slate will begin with Jeopardy! Masters with Ken Jennings on May 8, hosting a three-week tournament that will crown its champion on May 24. Following its finale, Johnny Knoxville, Eric Andre, and Gabourey Sidibe form the all-star panel of "pranxperts" featured on the new unscripted comedy series, The Prank Panel, which will air a special preview of its debut episode.
On May 9, Season 2 of Judge Steve Harvey will arrive, followed by the second season of the Don Cheadle-narrated The Wonder Years on June 14 with an hour-long premiere.
Competition series Claim to Fame, hosted by Kevin and Franklin Jonas, debuts its second season on June 26, followed by the premiere of The Bachelorette, featuring Charity Lawson, in its all-new timeslot.
Generation Gap will return for Season 2, joining Press Your Luck and The Chase on June 29. Finally, Celebrity Family Feud and The $100,000 Pyramid will join The Prank Panel on its regular timeslot on Sunday, July 9.
Check out ABC's summer 2023 premiere dates below (all times listed are Eastern/Pacific).
Monday, May 8
8:00-9:00 p.m.: Jeopardy! Masters
Tuesday, May 9
9:00-10:00 p.m: Judge Steve Harvey
Wednesday, May 24
8:00-9:00 p.m.: Jeopardy! Masters (season finale)
9:00-10:00 p.m.: The Prank Panel (special preview)
Wednesday, June 14
8:00-9:00 p.m.: Judge Steve Harvey (new night/time)
9:00-10:00 p.m.: The Wonder Years (season premiere)
Monday, June 26
8:00-9:00 p.m.: Claim to Fame (season premiere)
9:00-11:00 p.m.: The Bachelorette (season premiere)
Thursday, June 29
8:00-9:00 p.m.: Press Your Luck (season premiere)
9:00-10:00 p.m.: Generation Gap (season premiere)
10:00-11:00 p.m.: The Chase
Sunday, July 9
8:00-9:00 p.m.: The Prank Panel (regular time-slot debut)
9:00-10:00 p.m.: Celebrity Family Feud (season premiere)
10:00-11:00 p.m.: The $100,000 Pyramid