Skilled singer/songwriter, Lauren Glick, has just released her fifth blues album, Lush. Glick's latest record pushes emotional boundaries – delivering fans and listeners with words of advice, warning, and encouragement.
The album stays true to its theme of perseverance, circling the intensity of walking away from bad relationships, finding strength in weakness, and perhaps most ardently, owning who you are.
This 9-track album strikes a perfect balance between sweet blues and hard rock, Glick's fiery vocals and musical flair reminiscent of artists like Janis Joplin and Bonnie Raitt, while infusing her own unique perspective and musicianship.
Starting off the record with a bang is "Don't Add Up," a heavy jam, rooted in the blues/ jazz style. "Don't tell me that you love me/ Its a lie/Don't tell me that you trust me/You'd have to redefine/What you call love and trust/Just aint enough all the time/Boy you better think about me and all your questions babe/Cause' they don't add up all the time," Glick sings. This track sets the tone for the rest of the album, in its passionate quest for truth.
If you've ever heard of a revenge body, similarly, Glick's "Little White Lies." serves as a good revenge song. It goes, "Walls have been broken/I won't be coming back/I can't afford a friendship/That always seems to slack/Took the best of me/And threw it away." To say this song makes you immediately want to call out all the toxic people in your life, would be an understatement.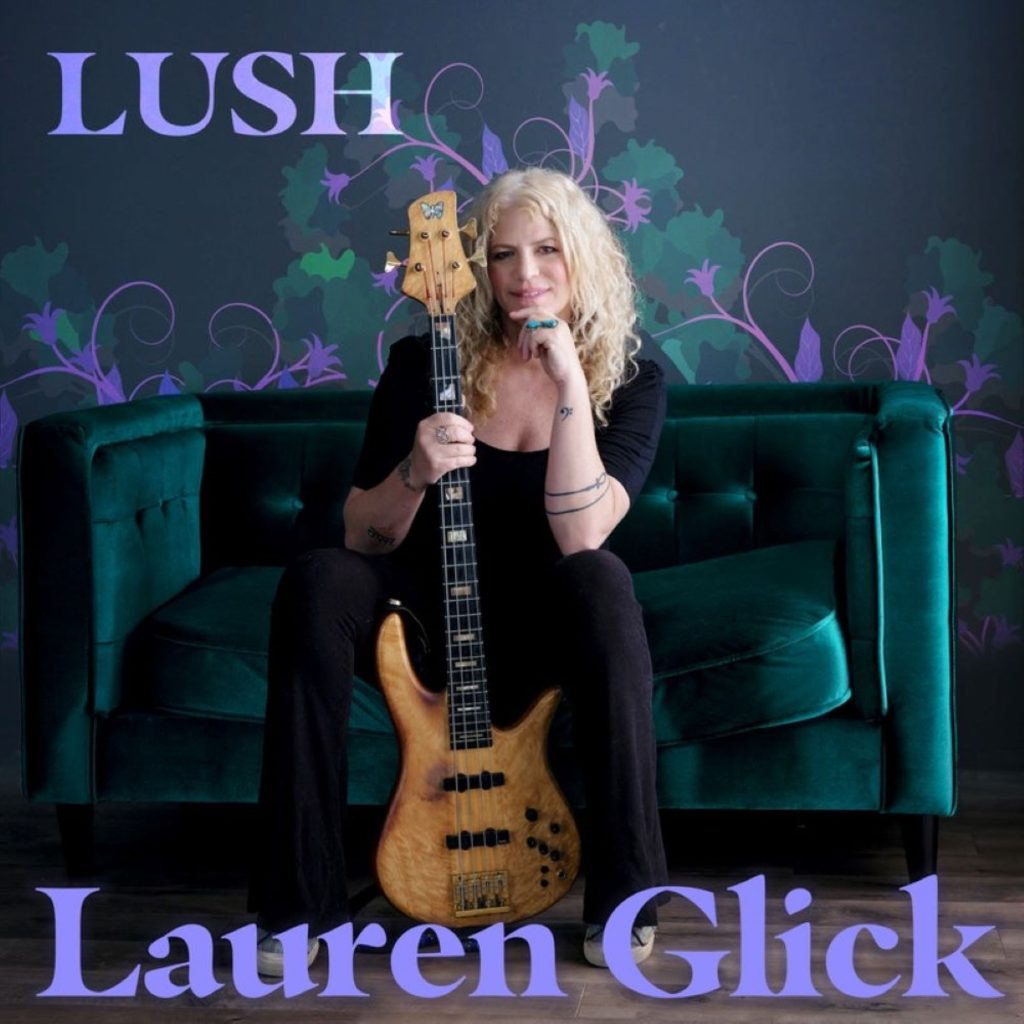 "Don't Let The Rain In" is a slower, yet ambitious track, appealing to the senses and offering a moment of introspection, within the album. It plays, "There's a pitter/There's a patter/And the rain's getting louder/Beating down on my head/Beating down on my soul/There's a pitter/There's a patter/Now the phone is getting louder/But it can't scare away my soul." The chorus is poignant in its clarity and simplicity, making it a song you won't be able to get out of your head.
Between its unique melody and generally cool vibe, "Permanent" proves a standout on the record, enticing listeners from the jump. "You better fight with all your will/I don't need that pill of courage/Dig down deeper/Scream a little louder/Than you would encourage/These feels unbeknownst that you left." As the second to last track on the record, "Permanent" sends listeners off on a mission to fight for their life and stay true to themselves, in the face of adversity. Reflective and inspiring, these are lyrics to be taken to heart.
This album throws punches left and right and doesn't seem to miss. The record offers a bit for everyone, but there is something to be said for an album that really highlights a classic sound, for all the diehard blues/rock fans tuning in. Glick's vocal range and stylistic detail demands listeners attention, creating electrifying moments throughout the record that hit the ear just right.
Opening for iconic groups like The Beach Boys, Cheap Trick and America, its no secret Glick's a thoughtful songwriter and a master of blues. Glick's energy for this album is simply contagious, managing to intertwine the best of the blues genre, a timeless take on rock and the more minute intricacies of human emotion. She will likely be featuring songs from the new album during her extensive list of upcoming gigs, which are mostly scheduled to take place around Glick's home base of Maryland.
Reviewed by Francesca Creavey