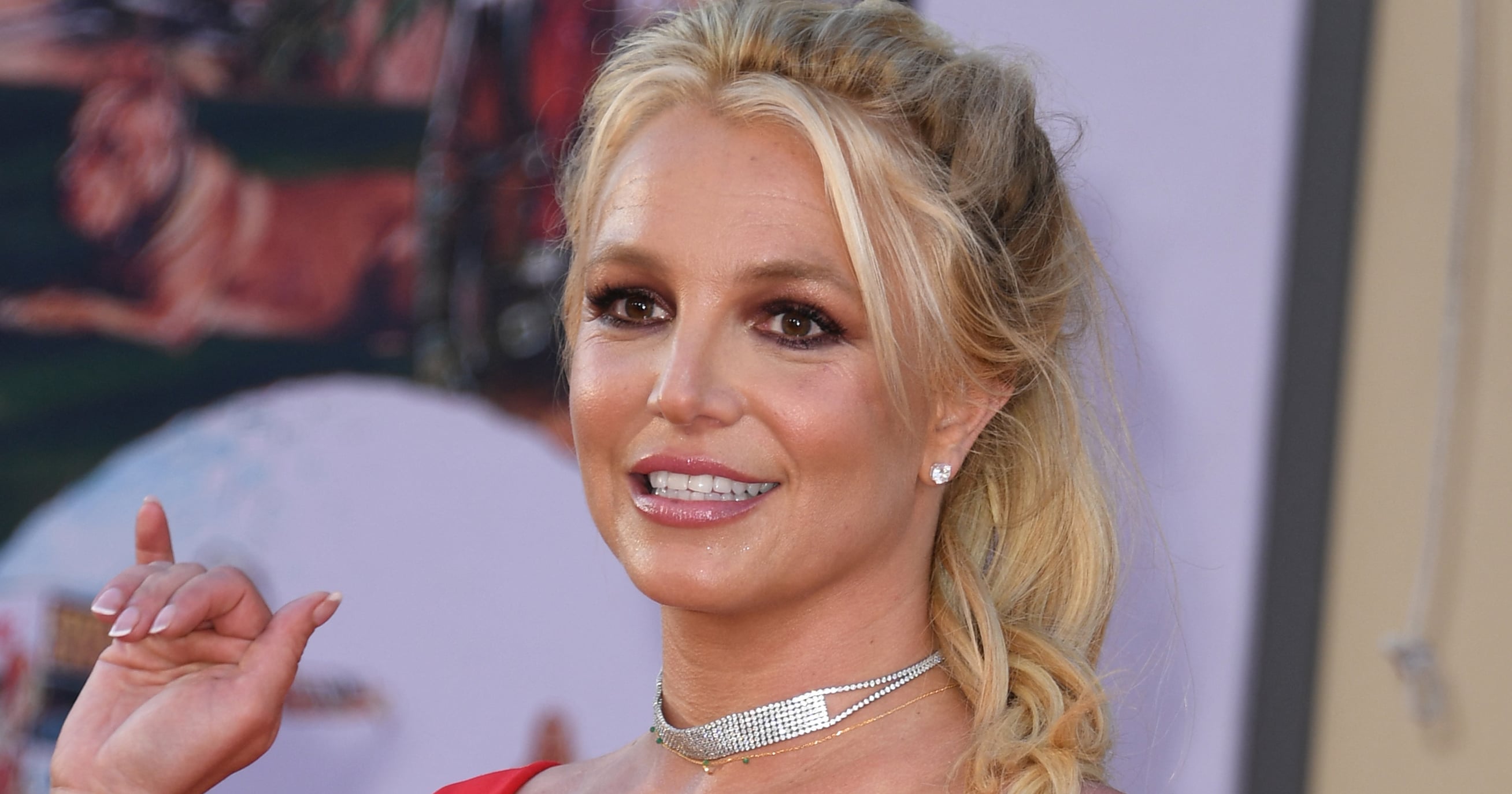 Britney Spears rode a horse on the beach in a yellow plaid bikini amid the news of her breakup from Sam Asghari after 14 months of marriage. The 41-year-old artist and author of "The Woman in Me" teamed her triangle string top with a pair of dark-wash denim shorts for extra skin protection while in the saddle. Accessorized with leather woven platform slides, a tall, sand-colored sun hat, and oversize aviators, Spears's look marked a decidedly boho moment. She added several rope bracelets and a red choker necklace, and her hair was tied up for a day of activity.
The star, who is no stranger to posting dancing videos on her Instagram in striking (and oftentimes revealing) swimwear, shared some interesting news with her fans: "Buying a horse soon !!! So many options it's kinda hard !!!" she wrote in her caption. One day prior, she posted an ode to polka-dots, uploading some photos of herself rocking the print in the early 2000s. So far, she has been silent on social media about her split from Asghari.
The couple got married in June 2022 at their private residence in Los Angeles, with Spears selecting a Versace wedding dress for the big day that came in an off-the-shoulder silhouette and featured a thigh-high slit and long train. The custom outfit was replete with a veil, thick white choker, pearl-beaded hand gloves, and satin pumps. Designer Donatella was even a guest at the ceremony, with Spears having announced her decision to wear Versace in November 2021.
Scroll up to see Spears's beachside shoot in her yellow plaid bikini, and stay tuned for her next equestrian look. According to her Instagram, it won't be long before we're graced with another.