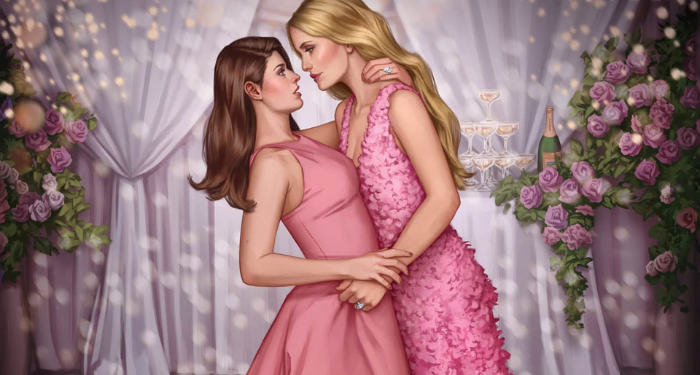 This content contains affiliate links. When you buy through these links, we may earn an affiliate commission.
I'm usually a bit of a fake dating girl when it comes to my romance novels, but recently I've been seeing some great marriage of convenience romance that gives the fake dating trope a run for its money. Marriage of convenience romance is essentially just fake dating dialed up to 10 when you think about it. Instead of only pretending to be in a relationship, these stories take the charade all the way with characters faking engagements and even marrying in order to fulfill demanding wills or save themselves from financial ruin. Of course, what starts off as just a convenient ploy always turns into something more — this is romance, after all.
I've been a bit lenient with the definitions of marriage of convenience here, including a few books where it's more of an engagement of convenience or even where the engaged parties wind up falling for someone else. But I think you'll forgive me since these eight books that revolve around engagements and marriages between strangers all fulfill the ultimate romance novel factor: swoon worthiness. While I wouldn't necessarily recommend trying to find a stranger to marry in real life, when it comes to romance novels, marriage of convenience is the perfect way to go.
A woman who always dreamed of becoming queen finally finds her opportunity when she weds the newly-crowned king of Njaza, Sanyu. But everything Shanti thought she knew about being queen is undermined by Sanyu's firmly held beliefs about how to be an iron fisted king. And despite the fact that his new wife seems to have the answers his country has desperately been looking for, no one wants to listen to her. It's only when turmoil erupts and Shanti flees that Sanyu must finally decide what sort of king — and husband — he truly wants to be.
Bookstore owner Tansy only invents a fake girlfriend based on a romance cover model to get her overbearing family off her back. But when Gemma van Dalen discovers a beautiful stranger has been pretending to date her, she decides a little engagement is the perfect way to play into the charade and satisfy the conditions for inheriting her family's publishing company. Marriage could be good for both of them, but first they'll have to convince everyone around them this relationship is for real. Good thing their feelings for each other seem to be anything but fake.
This one is a bit different in that the couple pretending to be engaged aren't the ones to fall in love, but considering the engagement brings together the actual love interests, we're going to count it. When Ellie lost her dream job in animation, she began working at a coffee shop where she's only barely getting by. So when the shop's landlord learns of her financial woes and reveals he's in need of a fiancée to receive his inheritance, it seems like a perfect match. What Ellie doesn't know is that her new fiancé is the brother of the woman who broke her heart last Christmas. And going home with him for the holidays is going to bring back all the feelings she thought she left behind.
Kissing Books Newsletter
Sign up for Kissing Books to receive news, book recommendations, and more for residents of Romancelandia.
Thank you for signing up! Keep an eye on your inbox.
By signing up you agree to our terms of use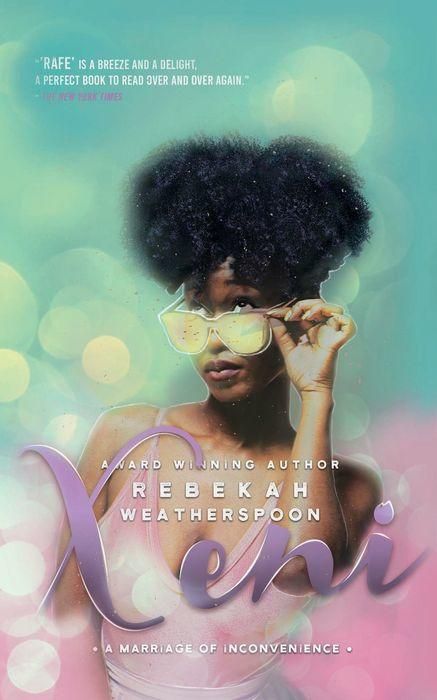 Xeni by Rebekah Weatherspoon
Xeni's recently departed R&B singer aunt has left her a massive colonial house in Upstate New York that will have her set for life. But there are some terms. Before Xeni can inherit, she has to marry — and her aunt has just the man in mind. Mason McInroy knew the passing of his mentor Sable Everly would leave a hole in his heart, but he didn't expect her to leave him a sizable inheritance or to play matchmaker from beyond the grave. Now, he and Sable's gorgeous niece are trapped in a marriage plot neither of them needs in order to meet the terms of Sable's will. Then again, maybe Sable knew exactly what she was doing after all.
Tempest by Beverly Jenkins
Marriage of convenience, meet mail-order bride. It's an honest mistake when Regan greets her new husband with a bullet to the shoulder instead of a kiss. After all, it takes a certain sort of woman to brave Wyoming Territory for a widower with a child. But still, Regan is not exactly the sort of woman Colton was expecting, even if he insists he's not looking for romance, only for someone to take care of his daughter. It might not be what either of them wanted or expected, but soon Regan and Colton find themselves wishing this union was more real than not.
When Khai Diep's mother decides to take his lack of romantic prospects into her own hands, Khai discovers that his mother has promised a young woman from Vietnam the chance to become his wife — if she can make him fall in love. But Khai can't fall in love. As far as he's concerned, with his autism, he can't feel anything at all. And as much as Esme wants to prove him wrong before her time in America is up, it's only Khai who can decide if he's able — and willing — to fall in love.
Faking an engagement for a reality show could mean winning thousands — or finally finding true love. That's certainly what Kris is looking for when she signs up for Instant I Do. D'Vaughn, on the other hand, just sees it as the perfect opportunity to finally come out to her religious mother. But as the two strangers pretend to be engaged and plan the wedding of their dreams, this fake relationship begins to feel very real. And the biggest win of all might just be saying "I do."
This new book from Tessa Bailey follows an heiress in need of a wedding to access her trust fund and a man desperately trying to keep his late best friend's vineyard afloat. A quick marriage, a few weeks living together, and then they can separate with the money each of them need to make their business dreams come true. Of course, it would be easier if they didn't hate each other. But there's a fine line between incessant insults and repressed chemistry. And the two are just about to find out just how fine a line it is.