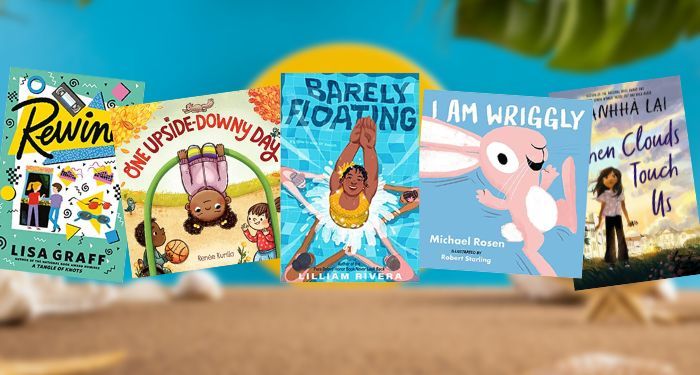 This content contains affiliate links. When you buy through these links, we may earn an affiliate commission.
School's out for summer, but reading is still very much in! These are some of the best children's books summer 2023 has to offer. Find books to help kids of all ages process their emotions and figure out their lives — whether that's making sense of a grumpy day, navigating difficult friendships at middle school, learning more about science, or figuring how careers in Hollywood work.
Books are great for helping kids feel less alone when they see others have similar experiences to them, and also for learning about the experiences of others — in that way, books can be both mirrors and windows, and both of are important for growing kids' social and psychological development.
But of course books aren't just about learning and emotional growth — they're also about getting lost in a good story, enjoying rhyme and the rhythms of poetry, and daring to dream about what the future might look like. A middle schooler may never have heard of synchronised swimming, but maybe Barely Floating will inspire them to give it a try. Or maybe they love film but have never thought about how they can get involved in that world: this year, a new book will help them see career paths they never knew existed. There's something for every kid on this list of best books of summer 2023 — and a few books adults might enjoy, too!
Books for Preschoolers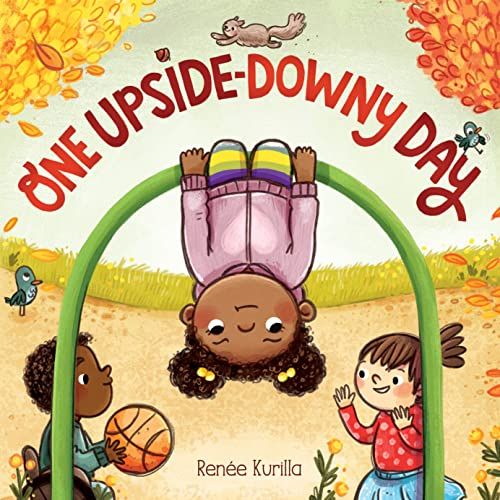 Being small can be fun, but it can also be frustrating and difficult as you struggle to understand your own emotions and communicate them to other people. This lovely rhyming picture book helps little ones make sense of their grumpier feelings.
I Am Wriggly by Michael Rosen, illustrated by Robert Starling (July 6)
This joyful book by former British Children's Laureate Michael Rosen tells the story of a bunny with boundless energy and no capacity to sit still, who eventually runs out of steam. A great book to wind down with at the end of an energetic day, though you'll have to import it from the UK.
Books for Four to Eight Year Olds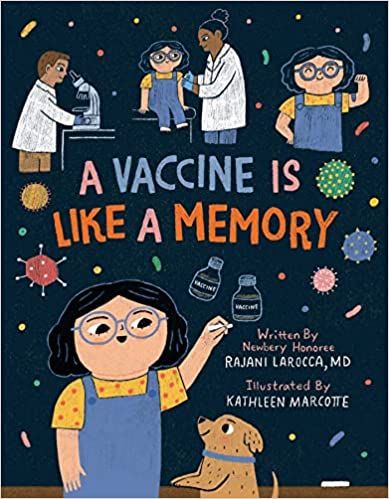 A Vaccine Is Like a Memory by Rajani Larocca, MD, illustrated by Kathleen Marcotte (June 20)
Budding scientists will be especially interested in this nonfiction book that explains how vaccines work, and that they help protect your body from diseases you've never had before.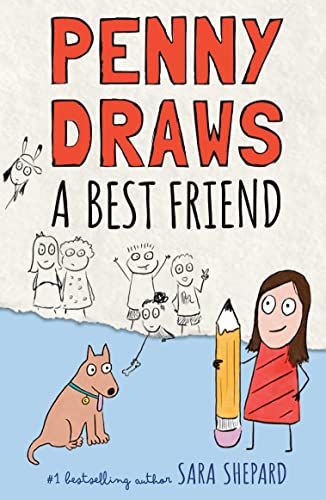 Fifth grade can be rough, and that's certainly what Penny is finding out the hard way. Her best friend suddenly wants nothing to do with her, and her anxiety means she always had dozens of questions firing in her brain. A great new series to help new middle graders figure out and process their new world.
The Kids Are All Right Newsletter
Sign up to The Kids Are All Right to receive news and recommendations from the world of kid lit and middle grade books.
Thank you for signing up! Keep an eye on your inbox.
By signing up you agree to our terms of use
Books for Kids Aged Eight to Twelve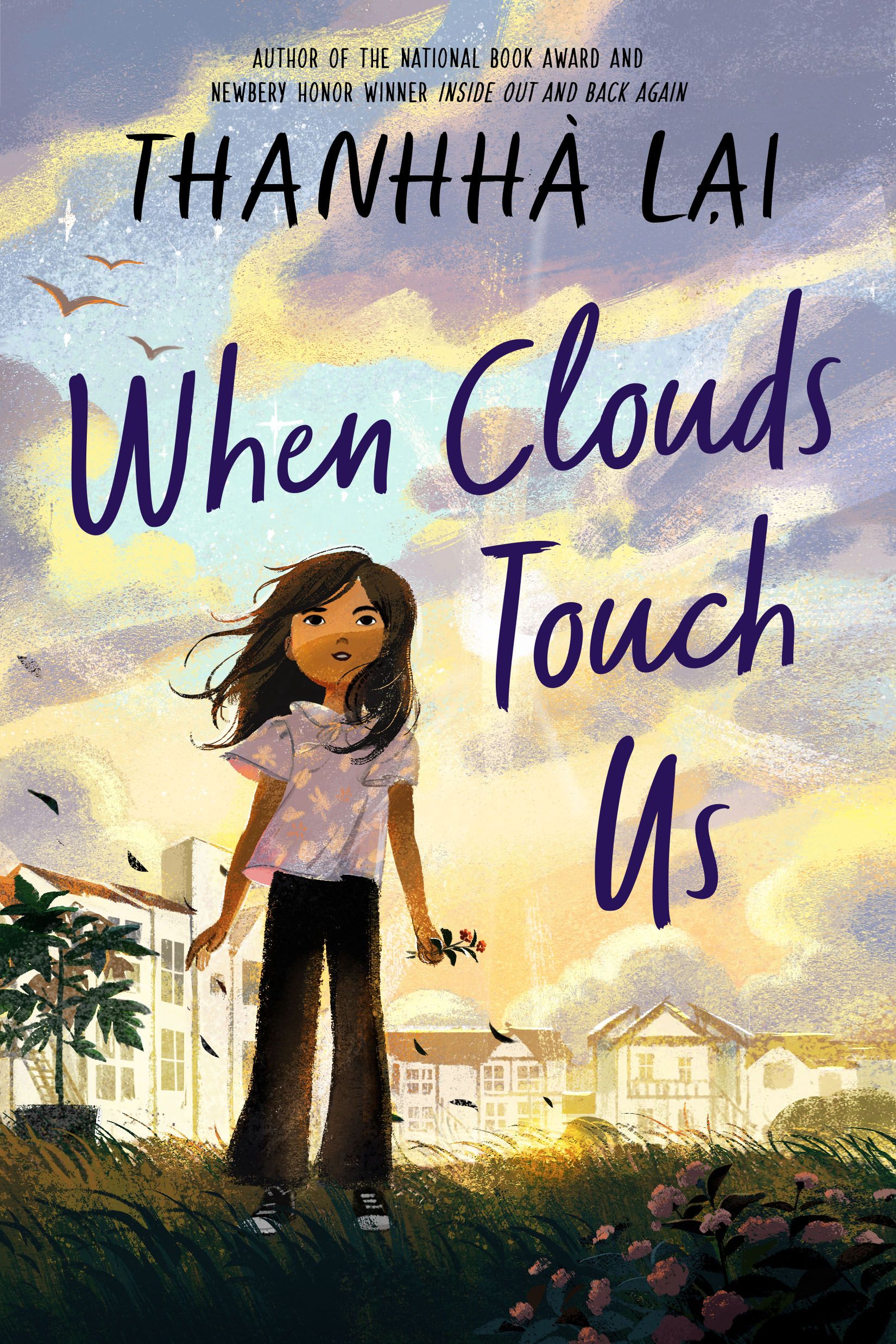 This novel-in-verse for middle graders tells the story of Hà, who along with her family is a refugee from the Việt Nam War. It was hard enough moving to Alabama, but now they are moving to Texas and she has to start all over again…This ultimately hopeful book, the sequel to the award-winning Inside Out and Back Again, shows that good things can spring from even difficult transitions.
Rewind by Lisa Graff (August 22)
This time travel middle grade novel sees McKinley O'Dair find herself in 1993, and with a decision to make before she can go back to the present. One for Millennial and Gen X parents to enjoy alongside their middle grader!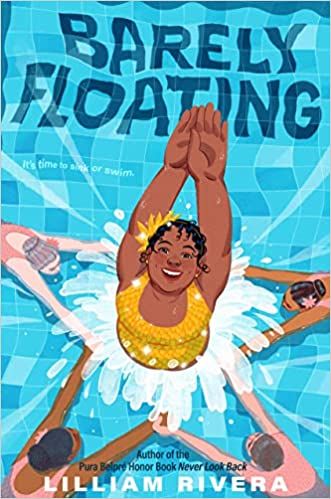 A Publishers Weekly 2023 Summer Read, this middle grade novel tells the story of Nat, who falls in love with synchronised swimming despite not having the white, thin body more common in the sport. She's determined to make it, though, no matter what those around her might think…
Girls Make Movies by Jen Vaughn and Mallory O'Meara (May 23)
This book is a choose-your-own-path take on the world of Hollywood, for girls who might be interested in making a career in producing, acting, set design, and more. It's a really fun way to learn about the world of movie making.
If you need more inspiration for kids' summer reading, here are recommendations for some of the best books of 2022! Happy reading, kiddos!