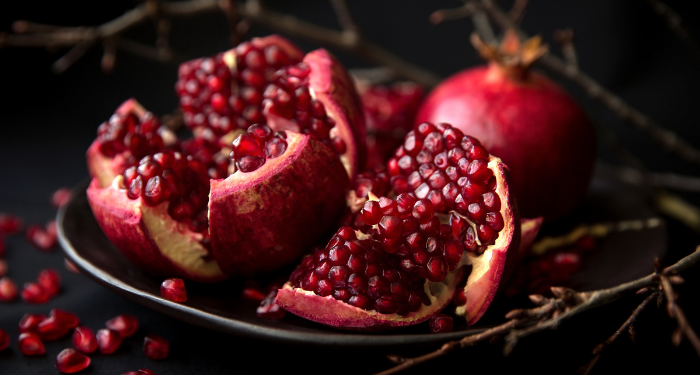 This content contains affiliate links. When you buy through these links, we may earn an affiliate commission.
What could be better than Greek mythology romance books? Mythology retellings have been in the lexicon for as long as the myths have existed. Most famous among them are the Greek myths: stories of gods and goddess interfering in mortals' lives, acting out their every whim, their petty interactions with each other. Drama began here because let me tell you, some of these stories are wild. People are kidnapped, cursed, and ensnared. There are grasps for power. There are valiant quests. Tricksters are constantly duping even the most powerful among them. There is love and loss. Jealousy abounds. 
These bonkers plot twists sound a lot like the romance genre. Romance novels get a bad rap for a myriad of reasons. Chief among them are attacks on their plots. They are criticized for being over the top and unbelievable in their story lines. Like, yes, I know this heroine can speak to tigers telepathically, just go with it. Oh, and this hero is a secret Romanoff and circus performer and college professor? Sounds like a jack of all trades to me. I'm here for it. Yet Greek mythology is lauded for their endurance and are studied worldwide by amateurs and academics alike when their storylines are just as fantastical. When the two genres collide for epic, drama-filled retellings, I want all of them.
In my research, I was unable to find romance-specific mythology retellings written by Greek authors, but a couple of romantic mythology retellings by Greek authors you might also be interested in are Dominion of the Moon by Kostas Krommydas and The Necklace of Goddess Athena by Effrosyni Moschoudi.
Now, let's jump into eight Greek mythology romance books that are packed with drama and swooning!
This retelling of Helen of Troy, Achilles, and Patroclus is as sexy as it is smart. In this world, each god holds a position of power, so when Aries had an opening, a competition for that spot was held. Helen is from a powerful family, but she has her own plans and enters the competition against their wishes. Once in, she proves to be a formidable opponent, but teaming up with Achilles and Patroclus is strategically advantageous. They work well in the arena — and in the bedroom, where the three release steam from the competition together. Achilles and Patroclus are already a couple, but Helen feels like a piece they've been missing all along.
Kissing Books Newsletter
Sign up for Kissing Books to receive news, book recommendations, and more for residents of Romancelandia.
Thank you for signing up! Keep an eye on your inbox.
By signing up you agree to our terms of use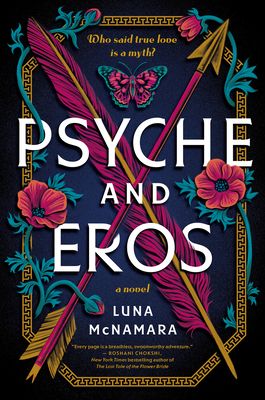 A prophecy has foretold that Psyche, princess of Mycenae, will defeat a monster that even the gods fear. She trains to become a warrior with swords and arrows, which goes against society's expectations for women. Before she's able to fulfill her destiny, Psyche angers Aphrodite, the goddess of love. She sends Eros, god of desire, to dispatch a brutal curse. Eros isn't sure what he wants, but he knows it's not to be an errand boy to the other gods, and is especially sure he doesn't want to be entangled in the mortal world. He accidentally pricks himself with the arrow meant to curse Psyche, and now he's destined to long for a woman who will be ripped from his life the moment he sets eyes on her.
The final book in the Devil Trilogy, Devil May Care tells Ashley and Poseidon's story. They are stuck on an island while Poseidon works on rebuilding his ship. In the meantime, they must survive the risks of the island and the dangers that are following them from the first two books. A highly emotional read, you'll be rooting for Ashley and Poseidon and love the way they fight for each other throughout the story.
Persephone moved to New Athens and wants to live a quiet, unassuming life, so she disguises herself as a mortal journalist. Hades owns a big time gambling empire and specializes in making bets that are impossible for him to lose. They have a chance meeting and before she knows it, Persephone is in a contract with Hades that's impossible to fulfill: she has to create life in the underworld or risk losing her freedom. Even more impossible than that, her feelings for the god of the underworld grow stronger and stronger, but she knows it's a forbidden love.
A friends-to-lovers adventure story, Let Me In follows Athena and Dionysos as they journey to the crumbling Thassos City to negotiate a treaty. Athena was raised under Zeus, but now he's gone even though the perfectionist issues he gave her remain. Dionysos was raised under Hades and is trying to overcome his people pleasing ways. Together they want to forge a new path, but with war on the horizon, it's not going to be easy.
Hades works hard to guard the underworld from other meddling gods. It's not easy in a world where many gods are bored. When a naked Persephone falls in his lap and he's charged with protecting her indefinitely, Hades is pissed — mostly because he's lusting after her more than he would like. Persephone isn't thrilled to be trapped in the underworld either, but at Hades's first touch, she wants him. In this ultimate grumpy sunshine novella, things heat up real quick. It's finally time for Persephone to leave and trust is the only thing that will allow them to meet again, but is trust enough?
The second in the Asphodel Series, Lost to Witchcraft tells the story of Hecate, goddess of magic, witchcraft, the moon, ghosts, and necromancy. She's happy in her corner of the underworld, keeping to herself and definitely keeping out of the drama in the pantheon. When Hera, goddess of women, marriage, and childbirth, curses Aeëtes, a prince and demigod, Hecate intervenes. Aeëtes has never been sure where he fits in, caught between two worlds. He is drawn into the politics of Olympus against his will. Hecate vows to protect Aeëtes, unleashing the depth of her power in a way neither mortals nor immortals have ever seen. The two must work together to fight about Hera's curse, but more than that, they have to learn to trust each other to survive.
Never Look Back is a YA retelling of Orpheus and Eurydice with Afro-Latine characters. Eury comes to the Bronx after Hurricane Maria hit Puerto Rico and took everything from her and her family. More than that, she came followed by an evil spirit, Ato. She meets Pheus, a charismatic kid with a beautiful singing voice. He's ready to spend the summer with his friends and serenading his off-and-on crush. After he meets Eury, his plans change. The two must work together to fight off evil spirits and fight for their love, even when everything in their world is threatening to tear them apart.
If you are looking for more Greek mythology romance books and other reads, you should check out the best Greek mythology books and books about Hades and Persephone.