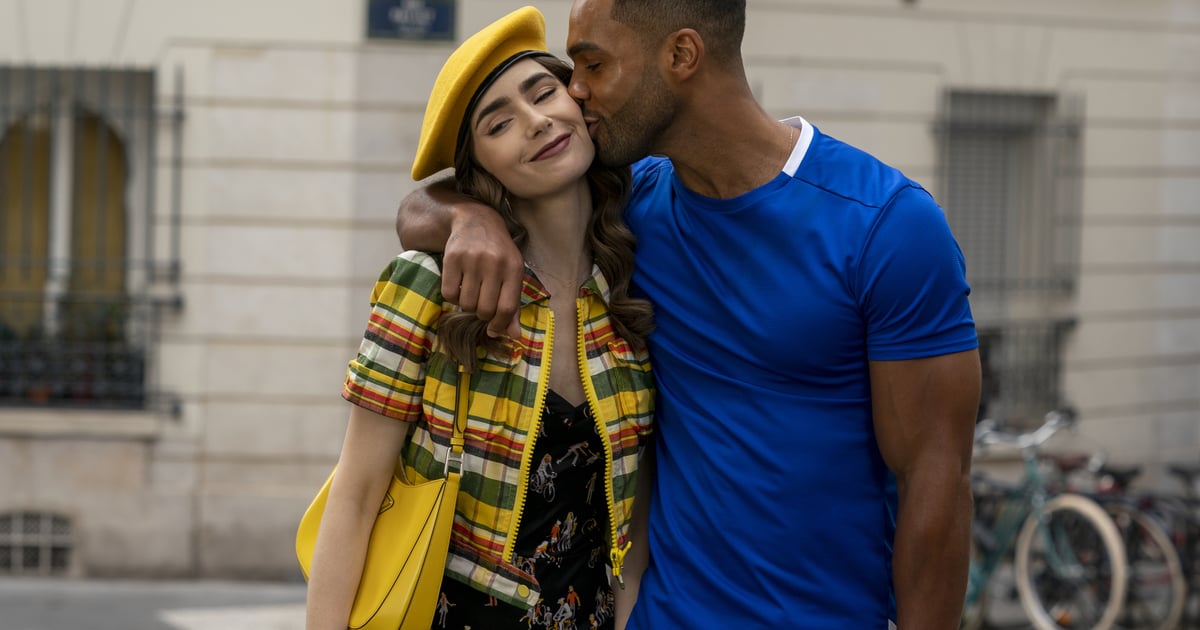 As POPSUGAR editors, we independently select and write about stuff we love and think you'll like too. If you buy a product we have recommended, we may receive affiliate commission, which in turn supports our work.
The handbags in Netflix's Emily in Paris season two are certainly not for the faint of heart. Fashion know-it-alls might be surprised to spot even more designer purses than they did in season one, according to costume designer Marylin Fitoussi, who consults the renowned Patricia Field on the show's wardrobe. "Many brands were responding in a very enthusiastic way to working with us and collaborating with us on this project. That was absolutely not happening in season one. So, we received a lot of things that we never had, like handbags. Everybody wanted to have their handbags showing in season two," Marylin told POPSUGAR.
Among the luxury-fashion-house staples, such as Prada, Louis Vuitton, and Dolce & Gabbana, Marylin was also sure to include many smaller Parisian brands. "[Field] gave me carte blanche — complete and total freedom — to choose the designers that I wanted to work with, so I decided to focus on French brands and young French designers as much as I could."
"Everybody wanted to have their handbags showing in season two."
Specifically, she's referencing the maison of Roger Vivier, which provided an incredible number of bags throughout the episodes worn by all the characters. Patou, Longchamp, Carel, and Moynat sent over some of the other totes you'll see (Camille owns the wicker Patou bucket in two different shades, for example, and it's sure to become a hit). You're not wrong to expect that these exact silhouettes mostly come from brand-new collections and cost a pretty penny. But just in case you're not in a place to splurge and still want to get in on the style, we shopped out eye-catching alternatives for you at various other price points. Keep reading for the full rundown.