This content contains affiliate links. When you buy through these links, we may earn an affiliate commission.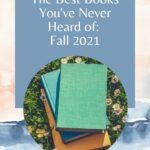 I've been trying to keep up with new releases lately, and it's like drinking from a firehose. There are just so many amazing books coming out every week that there's no way to even make a dent in it. The titles advertised everywhere and getting tons of buzz pile up on my TBR — leaving no room for backlist. This is a shame, because next to the glitter of new releases, it's easy to overlook the previously published books that are just as good (or better). Even harder to spot are the little known gems of the book world. These books didn't get a ton of buzz, and they likely didn't come with a huge marketing budget, but the readers who picked them up loved them.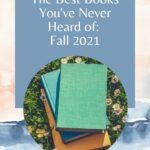 The Best Books You've Never Heard of is our chance to shout out some of the books we Book Rioters love that don't get the attention they deserve. Now, lots of lists claim to be "underrated" books that turn out to have The Fault In Our Stars and Catcher In the Rye on them. I wanted to make sure that these really are titles that you probably haven't heard of before, so they all have around 250 ratings (not reviews) on Goodreads. This is a completely arbitrary cut off, but for context, The Hunger Games has over 7 million ratings on Goodreads, and In Watermelon Sugar has 17,000.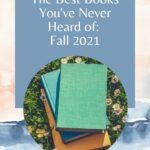 Enough preamble: let's get into the books!
This is essentially a zombie apocalypse Michelle Rodriguez fanfic, and I mean that in the best possible way. It's a novella that follows Devin, a dryly sarcastic character that had me snorting at her observations, as she tries to fight off a zombie apocalypse and save her girlfriend. Luckily, she has help: Renni Ramirez, who has gained zombie-fighting skills thanks to the movies she starred in. This is gory and funny, making for a perfect Halloween read. (Not to be mistaken for the other Eat Your Heart Out by Kelly deVos, which also looks great, but I haven't read yet!)
—Danika Ellis
Puzzling Ink (Crossword Puzzle Mystery #1) by Becky Clark
This cozy series starter is as clever as it is charming. The story revolves around part-time crossword puzzle writer Quinn Carr, who gets sucked into a murder mystery when a customer is murdered. That might sound like standard cozy fare, but my favorite aspect of the series is how the author writes Quinn's obsessive-compulsive disorder. Sometimes it's hard to find characters with OCD that don't feel like caricatures, but this series handles it with care and authenticity.
—CJ Connor
Book Deals Newsletter
Sign up for our Book Deals newsletter and get up to 80% off books you actually want to read.
Thank you for signing up! Keep an eye on your inbox.
By signing up you agree to our terms of use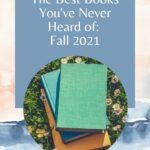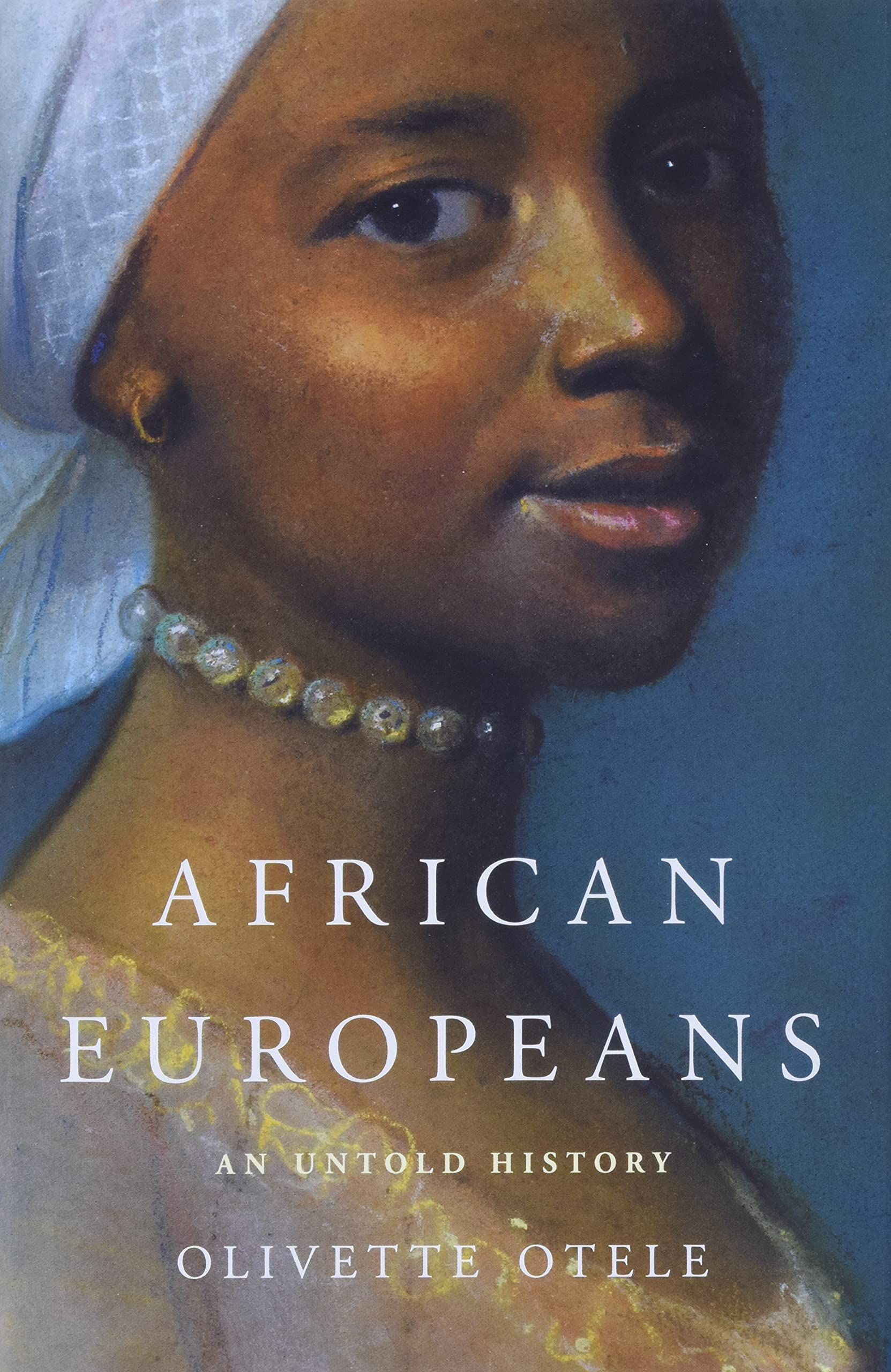 This nonfiction book about the little known — and often erased — history of Africans in Europe taught me so much European history I didn't know. It's also the perfect rebuttal to anyone who's ever protested that people of color in European period films are anachronistic.
—Rachel Brittain
I've long been searching for the canon sapphic version of The Haunting of Hill House. I mean, I still maintain that the original is queer, but I was looking for one isn't veiled in subtext. Luckily, I found Gnarled Hollow, which has similar vibes, but a canon F/F relationship. This was creepy and fascinating, and it gave me everything I was looking for from a haunted house story. It's a perfect Halloween read.
—Danika Ellis
Jude Banks is at the police station to tell his story and turn himself in. After all, he killed his sister, Katie. As 12-year-old Jude recounts what happened to his favorite person and everything that occurred after, his guilt eats away at him while he struggles with his secret. Now, to be free from his shame, Jude must come forward with the truth. Jude Banks, Superhero is at times charming, often poignant, and every heartbreaking in this story that portrays the psychology of sibling loss survivor's guilt with a pinpoint by way of another kind of guilt. As someone who has lived through sibling loss (and since read many books about the experience), I sincerely appreciated this representation that has stuck with me long since I've finished it.
—Abby Hargreaves
When an immortal criminal and a bookish noble come together to track down a wayward heir, neither could imagine what they would find. If it was up to Taisce, he would be managing the estate and balancing books at home, but his older brother disappeared looking for a monster of myth, and it's up to Taisce to find him. Sef has lived with his curse forever, literally. His magical immortality has been filled with bad choices and recently led him to evade the town hangman. So, when a young noble and his guard come into town looking for a guide, Saf is more than happy to help. Little does Taisce know, Saf needs him to break his curse and kill him at the end of their journey. The slow-burn enemies-to-lovers romance built in-between the epic fights, heartfelt conversations, and shocking reveals, is simply adorable.  It helps that J. Emery has never written a book I haven't loved. This queer high fantasy romance examines immortality, myth, and monsters as it takes you on a journey through magic lands. You cannot possibly pass it up.
—R. Nassor
This is Ursula Pike's memoir of her time as an Indigenous woman in the Peace Corps stationed in Bolivia in the '90s. She joined the Corps because it was her only option to travel — she didn't have the money otherwise — and because she wanted to do some good in the world. She's also excited about getting to connect to other Indigenous people. When she arrives, though, she begins to wonder if the program is actually helping people or is just a U.S. publicity program, and she finds that the Indigenous people she meets don't recognize her as Indigenous: she's just another American. This was a fascinating look at voluntourism from an Indigenous perspective.
—Danika Ellis
Okay, please don't hate me for putting a Christmas book in when we haven't even hit November yet. But this is such a great spin on the idea of "what if." I'm sure all of us have had those moments where we're having terribly frustrating days where everything that can go wrong seems to, which leads us to wonder what our lives would be like if we had made different choices. That's the position that Chaka finds herself in one day and she goes to sleep bemoaning her current life. When she wakes she is given a few opportunities to see what her life would have been like had she made those different choices. What I like about this novella is that it shows us that the grass isn't always greener and that sunshine will come after the rain. It is inspirational but it's not overly preachy either; it's just a very encouraging story. And encouragement is something I know we all need every now and then. 
—PN Hinton
Bury Me When I'm Dead (Charlie Mack Motown Mystery #1) by Cheryl A. Head
Here's a great procedural series set in Detroit that follows a whole team of private investigators — including an office manager always quoting show tunes, to one of the team's annoyance. It's absolutely for fans of shows like Bones and Castle where you get to know a group of people solving mysteries as you follow along from beginning to end of an investigation. Bonus: the series is now on book 6 and there is no better time than fall/winter to sink yourself into a series! 
—Jamie Canavés
This book is a must-read for anyone who is or cares for someone with complex medical issues. I have chronic illness and definitely avoid some healthcare due to the pain of dealing with the financial and insurance issues, so this book made me feel more confident in standing up for myself and advocating for myself. This is probably less read because the author has published several articles on the same topic, but it's nice to have it all in one place, with letter templates, to refer back to. Also, the book gives him more space to reiterate points and demonstrate with more detailed examples. 
—Sarah Nicolas
I didn't even know I needed a poetry collection centered on a love of 2000s-era cartoons but man, it's beautiful. No poem has ever touched my heart as much as ones that are so passionate about Avatar: The Last Airbender. If you grew up on Nickelodeon and Disney Channel cartoons and think they played a role in your queer coming-of-age, this one is a must-have.
—CJ Connor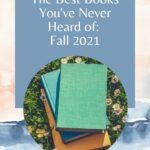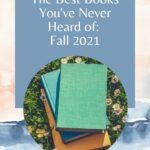 Can't get enough little-known gems in your reading life? Check out our previous editions of The Best Books You've Never Heard of!